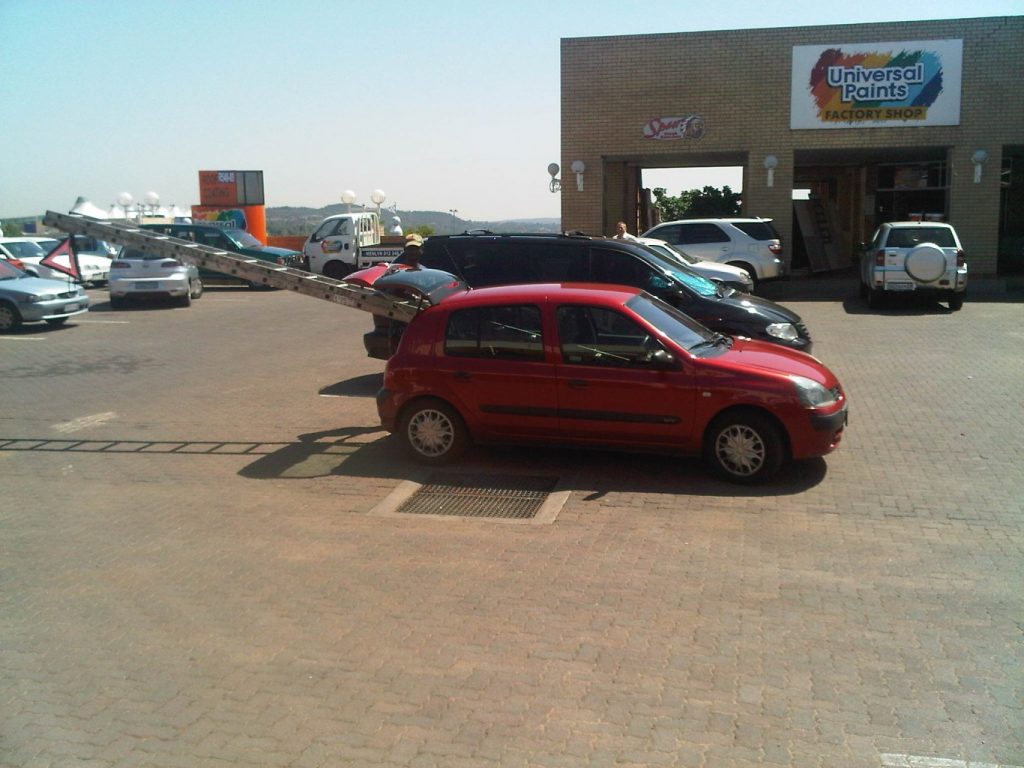 Earlier today a regular visitor to the Arrive Alive website emailed this photo revealing how someone loaded a 12m ladder in a Renault Clio in Pretoria!!
We referrred this to one of our experts and asked what the law might have to say about this!!
Answer:
The FAILS as far as I can see…
1. The ladder projects more than the legal limit of 1.8 m beyond the rear of the vehicle.
2. Because it projects more than 300 mm to the rear, it must have two red flags on it, each 300 mm x 300 m, and fixed to each side (i.e. to each leg of the ladder).
Only one red flag would be needed if the ladder is less than 600 mm wide.
However, it already fails on the first point above anyway. (BTW, a red triangle is not a red flag 300 m x 300 m.)
I can't see if it is 'securely fastened' to the vehicle, but it probably fails on that requirement too … from the looks of it.
—
Gavin Hoole
Cape Town
The New K53 Manual
For Learner's & Driver's Licence Test Preparation
Also view: