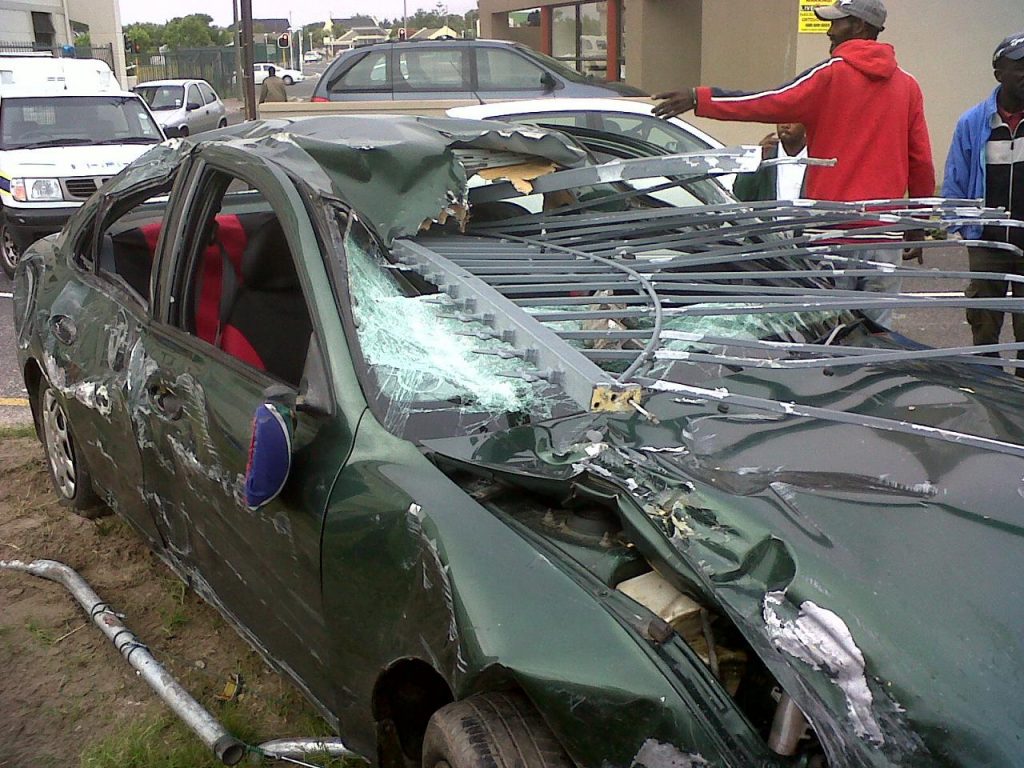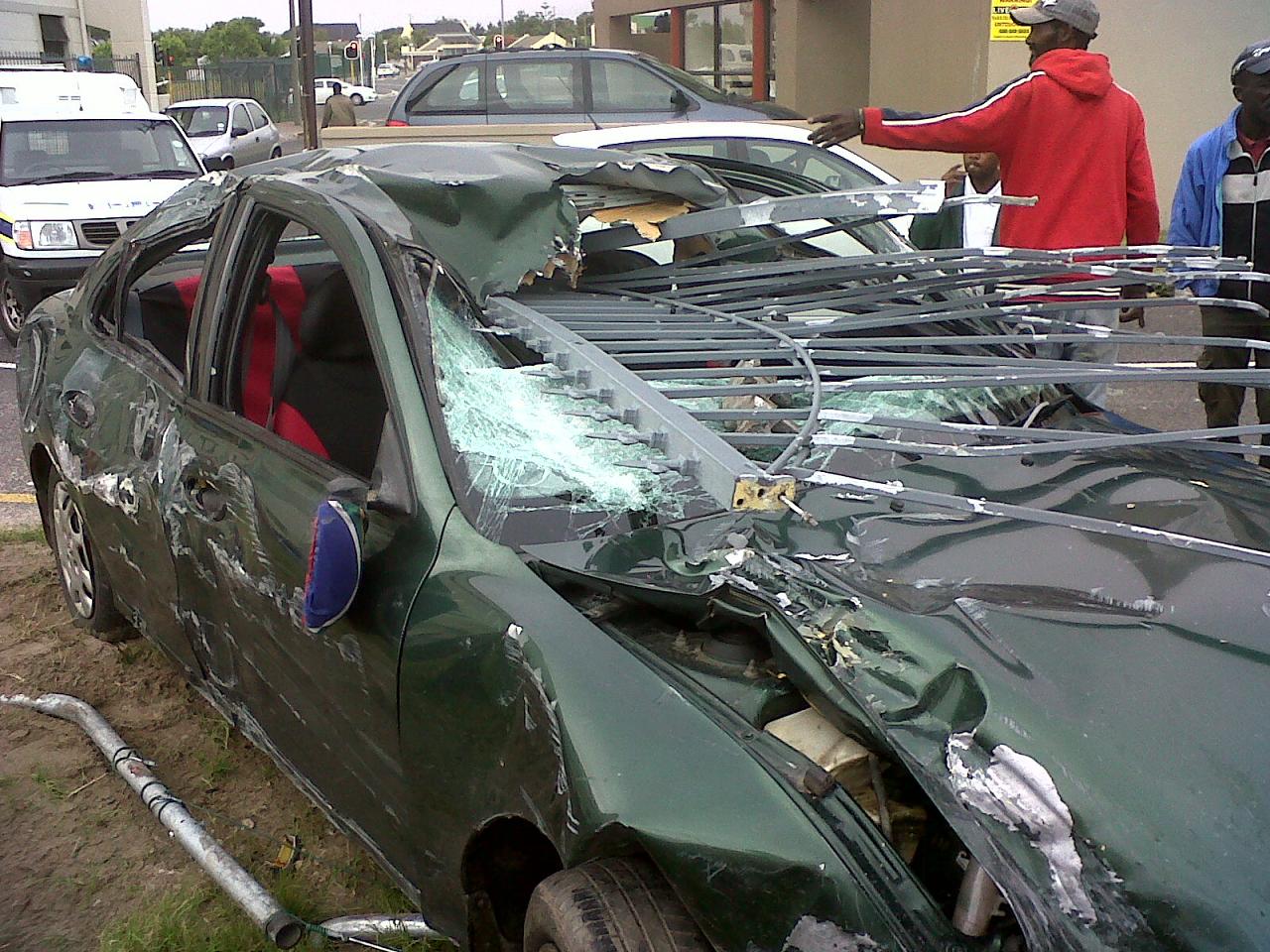 A young couple in their early twenties are lucky to be alive after crashing their car through a fence on the side of the M5 in Rondebosch.
Shortly after 7 am this morning, a young couple were on their way home from a night away, when the driver suddenly lost control of the vehicle due to unknown reason. The vehicle then veered of the road, crashing through a steel fence.
The fence broke through the windscreen, and the young lady sitting in the front passenger seat was very nearly hit fence. The front of the vehicle was completely wrecked, and the fence had traveled though to the back of the car.
When ER24 paramedics arrived at the scene and looked at the car with the fence through it, they suspected the worst, but were relieved to see that both the driver and passenger had sustained only slight injuries. Both of them were visibly shaken by the event.
The patients were loaded into an awaiting ambulance and transported to hospital for further observation.
Vanessa Jackson
ER24
Also View: