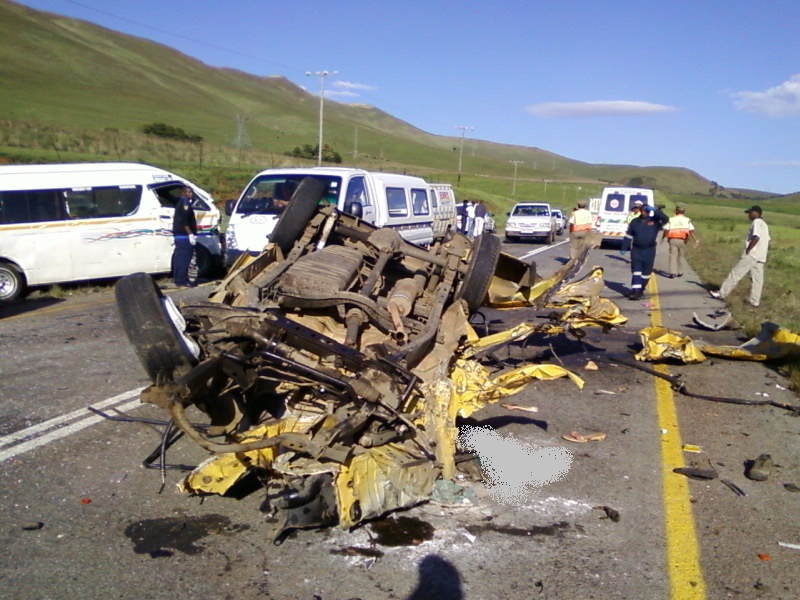 One person has lost his life, another person is in a critical condition, while eight others were lucky enough to escape with only minor injuries after a collision occurred on the R56 about 20km outside of Kokstad in the direction of Matatiele.
Emergency personnel arrived on the scene and found three vehicles had been involved in a collision of which one of the vehicles was lying on its roof and the structure been torn away on impact. The driver of the vehicle was found entrapped underneath the mangled wreckage of the vehicle. Paramedics worked feverishly to gain access to the man and when they assessed him, it was found that he had already succumbed to his injuries and was pronounced deceased.
It is believed that the critically injured woman was a passenger in the vehicle that over turned. She sustained serious head trauma after being ejected from the vehicle and was found about 30 meters from the accident scene.
All the patients were transported to local hospitals in the Kokstad region. SAPS officers were on scene.
Derrick Banks
ER24