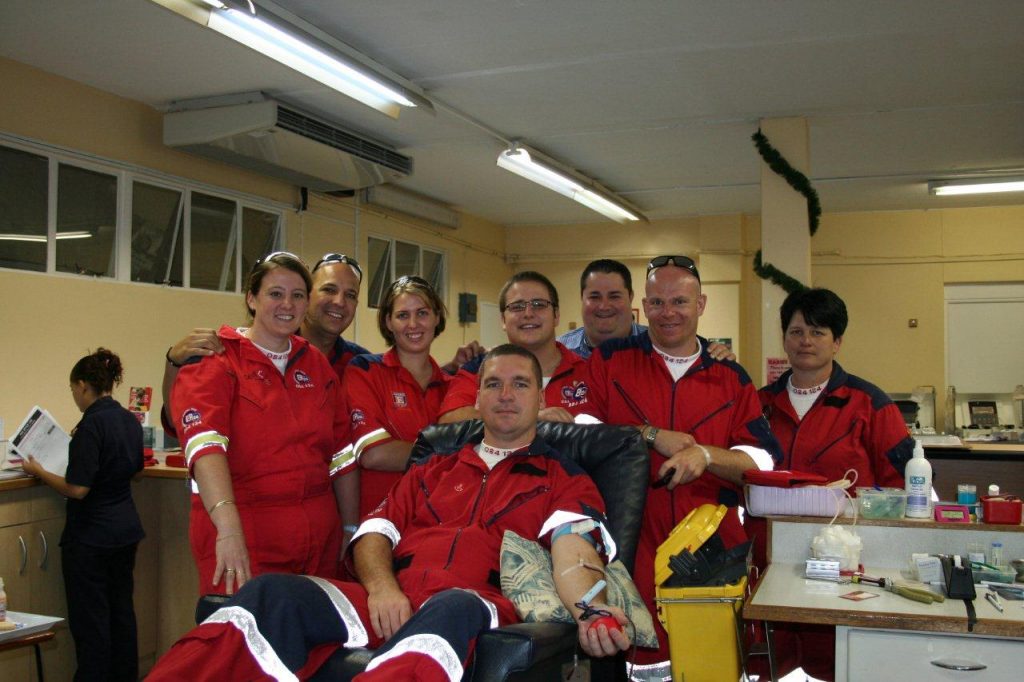 ER24 paramedics heeded the call from the Blood Bank in Pietermaritzburg today to donate blood due to a shortage of blood in the KZN Region.
Just after nine o'clock this morning ten staff members from ER24 arrived at the front doors of the blood bank to lend a needy "arm". We were welcomed by the friendly staff and were directed to the counter to fill out a questionnaire and to make sure that all our details were correct. From there we were taken to really comfortable chairs and given refreshments and the procedure was explained. Within an hour all ten staff members had donated blood, making their contribution to the severe blood shortage situation during this festive season.
ER24 are asking all emergency personnel and members of public to help donate blood at your nearest blood bank, especially during this festive season. That one extra pint of blood may just save a life.
Derrick Banks
ER24