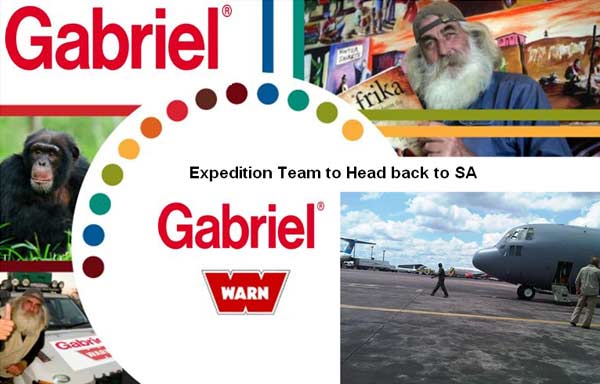 After completing the expedition into the Central African Republic (CAR), locating the chimpanzees and handing over malaria nets to the mothers and children, the expedi¬tion team is packing their bags and heading home.
"The Afrika Expedition Force in partnership with Gabriel and Control Instruments would have liked to have done more for the people of the Central African Republic as well as all the endangered chimpanzees, the experience was inspirational and we feel proud to have contributed to this cause," says Sean Staley product and brand manager for Gabriel.
"We hope that this becomes an ongoing campaign and that more awareness is raised to the world about the effects of malaria and endangered wildlife throughout this continent."
The team are looking forward to coming home and sharing their experiences with Control Instrument staff and retailers, in the hopes of educating people on the dangers of malaria. In a country with a population of almost five million people, we really hope the little we've done will make a big difference in saving lives of these mothers and children from the deadly ma-laria pandemic that kills a million people a year in Africa.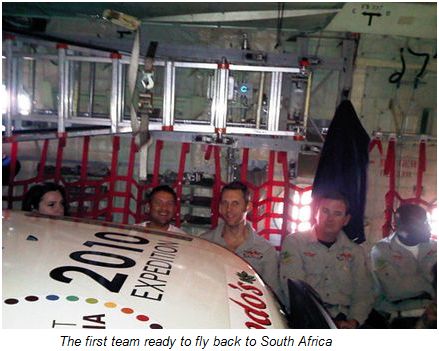 The expedition has been extremely successful, we feel proud to be apart of it and the chimps proved to be fascinating animals. The expedition team are looking forward to the chimps rehabilitation at Eden, a chimpanzee sanctuary in Nelspruit.
Also view:
First Lady of Central African Republic Helps Expedition Team Hand Out Malaria Nets and Clothing
Afrika Expedition Force finds First Chimpanzee Located at Bangui Zoo
Bracelet Campaign creates employment in South African Township and combat malaria across Africa
Kingsley Holgate departs on humanitarian mission distributing malaria nets