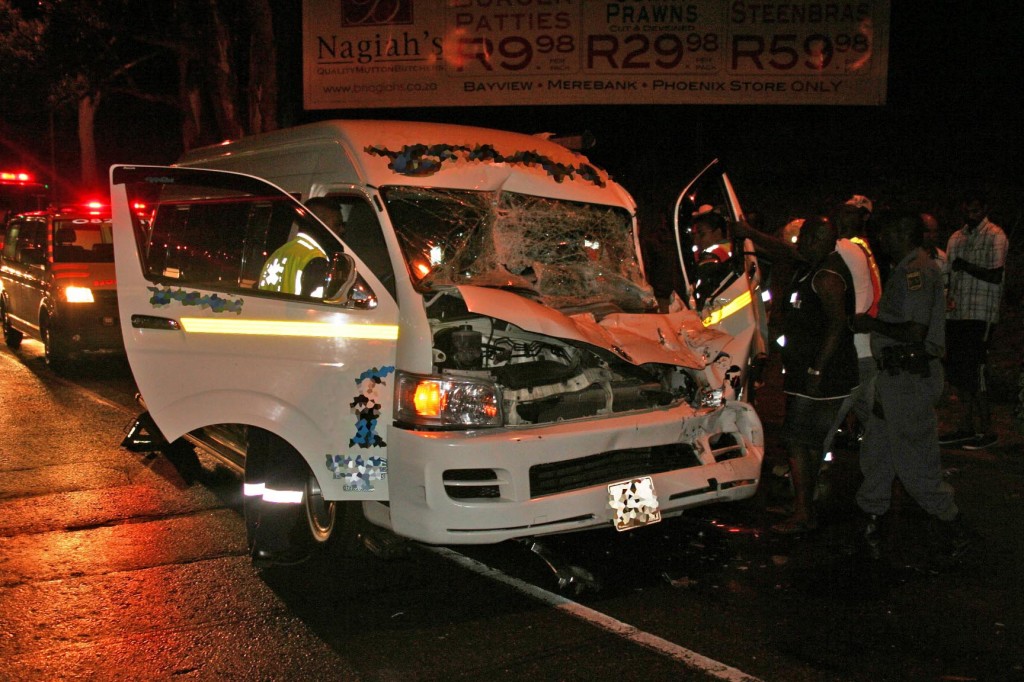 A man is fighting for his life in the R. K. Khan Memorial Hospital after the taxi he was travelling in slammed into an articulated truck on the M1 Higginson Highway near Havenside this evening.
The cause of the accident remains unclear and will form the subject of a South African Police Force investigation.
Netcare911 Paramedics arrived at the scene to find that the minibus had skidded to a halt in the intersection. A passenger in the front of the taxi was entrapped in the crumpled wreckage of the taxi and had to be cut free by medics and firefighters using the Jaws of Life.
Once freed the man was treated and stabilised at the scene before he was transported by ambulance to the hospital for further care.