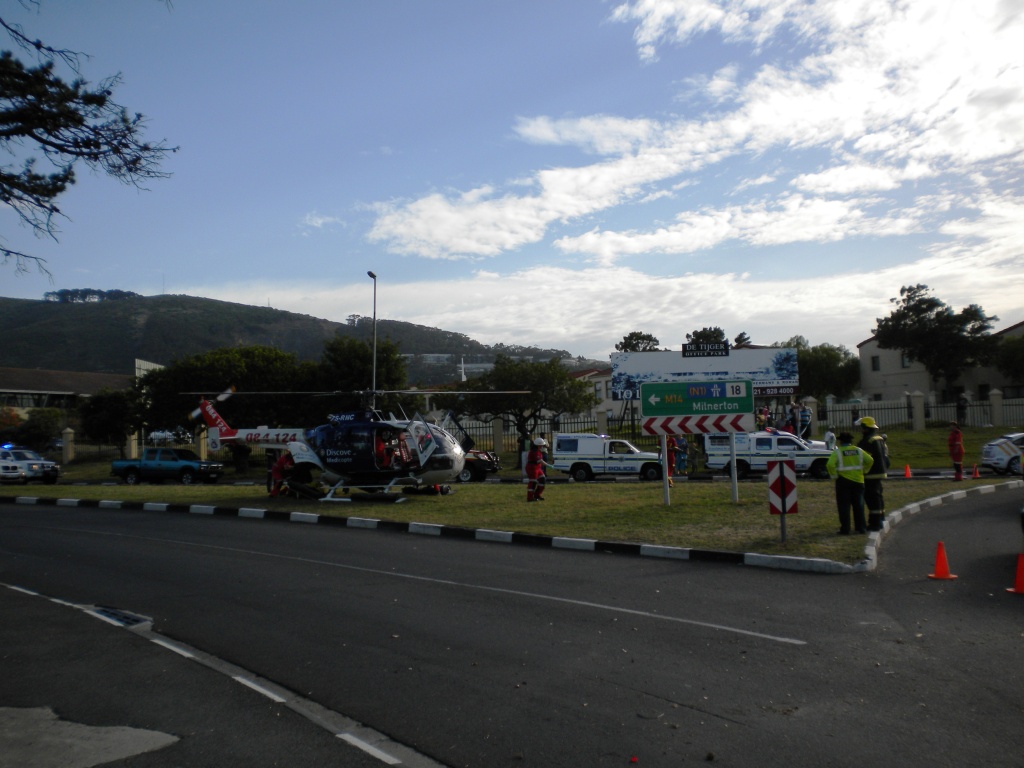 A serious motor vehicle collision occurred this morning at McEntire circle in Goodwood. It is unclear as to how exactly the collision occurred, but it involved a minibus taxi which was carrying 9 passengers. The minibus taxi entered the circle on Frans Conradie drive from the Goodwood side. Once in the circle it allegedly made contact with a curb causing it to lose control and overturn.
When ER24 paramedics arrived at the scene, the Vincent Pallotti Life paramedic including Metro rescue services were already treating the injured and extracting some of the occupants from the wreckage. A total of 8 passengers sustained mild to moderate injuries. One passenger however sustained serious injuries to his upper body.
Paramedics immediately identified the need for rapid transportation of the critically injured passenger. They promptly dispatched the ER24 Discovery Medicopter to the scene. Within minutes the Medicopter landed at the scene to airlift the patient to Tygerberg hospital. All other patients were transported to nearby hospitals in ambulances.
Andre Visser
ER24