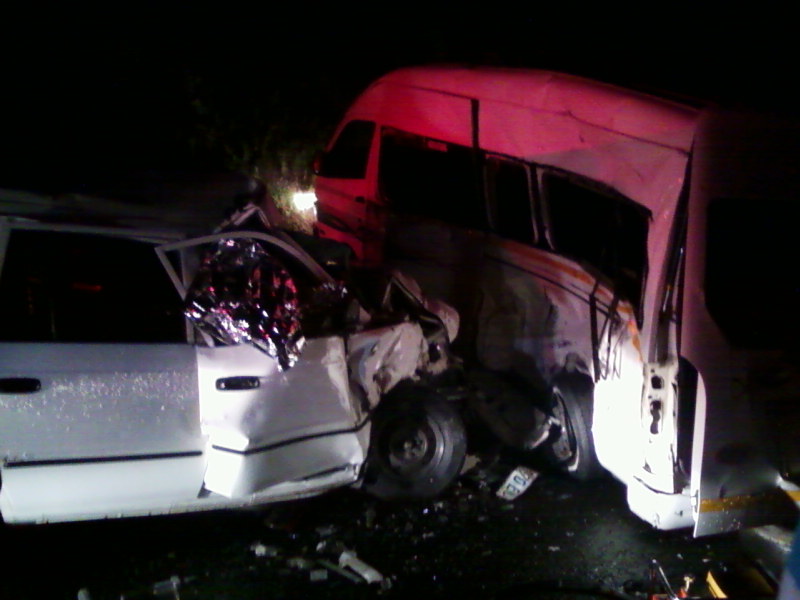 One person is dead, one is in a critical condition and another three other people are in a serious condition after a collision involving a taxi and a light motor vehicle occurred this evening on the N2, about 15km just outside Kokstad, in the direction of Port Shepstone.
ResQmed arrived on the scene along with other medical emergency personnel and found the two vehicles in the middle of the road. The light motor vehicle was facing the taxi which was stationary across the road.
The driver of the light motor vehicle was found entrapped behind the steering wheel of the car and was unfortunately declared deceased due to the serious nature of the injuries that he suffered in the accident. Another patient was found lying outside the vehicle and suffered a severe head injury and multiple broken bones. Three other patients are also in a serious condition and were treated for multiple lacerations, with possible back and neck injuries. All patients were transported to Kokstad Provincial by ambulance for further medical care.
It is believed that wet weather may have been the cause of this accident but the necessary authorities were on the scene and would investigate the accident further.
Derrick Banks
ER24