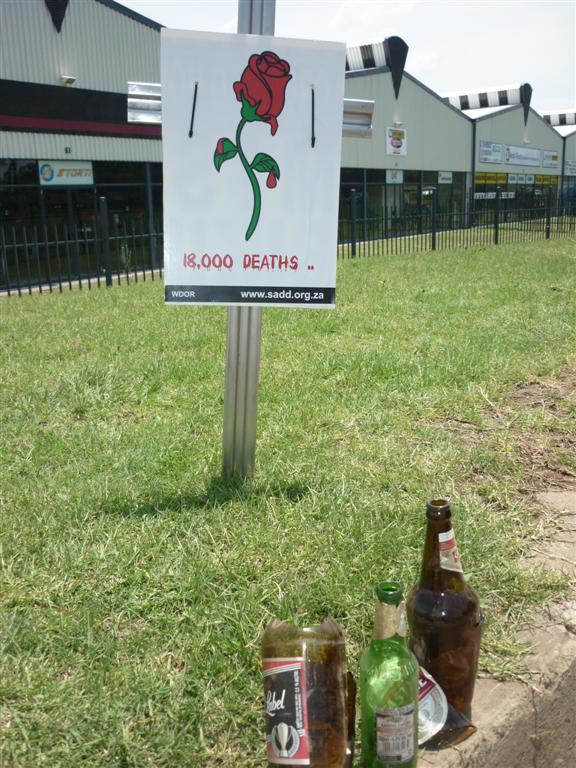 These crosses were being displayed around town in Pietermaritzburg, KZN for the whole week following WDOR.
4 Cross/Poster Displays were done outside.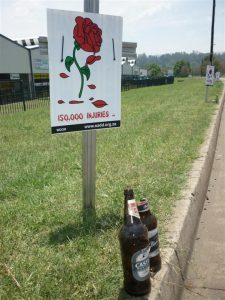 1. All Saints Church, in Montrose.
2. Church of Ascension – Hilton
3. Makro – Camps Drift
4. Alexander Road – Pelham
5. Alan Paton Road – Scottsville
6. Main Road – Hilton
7. Roberts Rd – Clarendon
8. Chatterton Rd – Chatterton
Sandy Lund from Hilton did special prayers and Church services on World Day of Remembrance
We would like to quote from her Press release:
"The Church of the Ascension in Hilton will be remembering all victims of road crashes this Sunday, 21st November, the third Sunday of November, the International Day of Remembrance of Victims of Road Crashes.
During the two services the focus will be on all victims, but particularly victims of bus crashes in South Africa. The reason for this special focus is because of the horrifying number of people who are killed or injured every day in bus crashes. In one of the most recent crashes, 19 people were killed.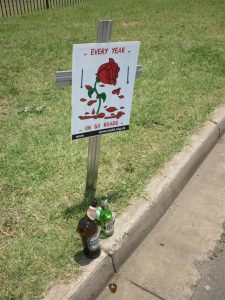 During the service, there will be special prayers and a candle will be lit to remember all victims of bus crashes. Members of the congregation will be invited to come up to the altar to remember other loved ones who are victims of road crashes. Outside the church there will be a display by South Africans Against Drink Driving, as half of the road crashes involve alcohol."
Also view: