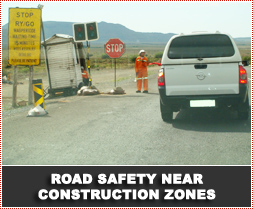 Three people have died in three separate road accidents on Limpopo roads, police said on Sunday.
"One person was killed and three were seriously injured on the R81 at Gaza Beef in the Giyani area," said spokesperson for the province's department of roads and transport, Gordon Horn.
He said the accident happened in the vicinity of road works and "we suspect that the driver did not slow down in time for the road works, swerved, and the vehicle overturned".
All three accidents happened between midnight and 05:00 on Sunday morning.
The second accident occurred on the N1 near Potgietersrust in the Mokopane area.
"We think this man was speeding in the rain when his vehicle overturned and he was killed."
A pedestrian was killed when he was hit by a car while crossing the N1 at Leeurantjies in the Modimolle area.
"Visibility was poor due to heavy rains."
– SAPA
Also view:
Road Safety near Construction Zones / Road Works