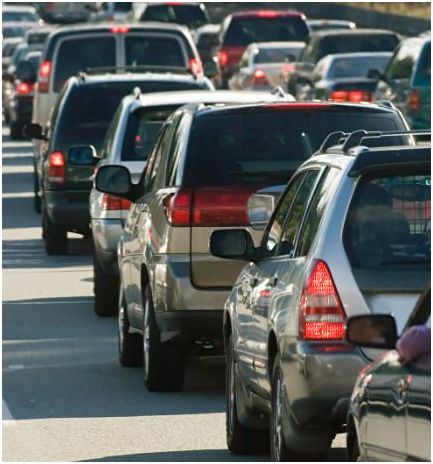 Cutting down on green house gases and CO2 emissions require a lot of political will. A top UN official says countries need to follow up this month's climate conference with the next steps: deepening efforts to cut greenhouse gases and launching new funds to help developing countries adapt to global warming.
Commitments submitted so far to reduce emissions over the next decade amount to just 60% of what scientists say is needed to limit the effects of climate change.
Christiana Figueres, says the agreements reached 10 days ago in Cancun, Mexico, went further than many expected – but not far enough.
Each and every motorist can make a contribution
We need not wait for politicians before each and every citizen make his own contribution. Major international companies are all making a contribution in providing the tools and mechanisms through which we can reduce CO2 emissions.
In this section we would like to consider how GPS navigation, tracking technology and car insurance can contribute towards reducing green house gas emissions.
Driving behaviour can reduce CO2 emissions
By changing driver behaviour, avoiding unnecessary travel and reducing traffic congestion we can all reduce CO2 emissions.
TomTom has recently published its Traffic Manifesto, outlining how TomTom drivers hold the key to reducing traffic congestion for themselves and every driver around them. The TomTom Traffic Manifesto states that if 10% of people drive with the TomTom HD Traffic™ system, a real-time "collective effect" will be created, making roads flow more efficiently and reducing journey times for all.
In South Africa an estimated eight million vehicles travel on our roads daily and this figure grows by a staggering 20% every year. Congestion affects millions of people every day, having serious effects on drivers' health, businesses, society and the environment.
TomTom tackles traffic congestion with HD Traffic navigation
The TomTom HD Traffic navigation system combines the world's most accurate traffic information with dynamic route guidance technology. HD Traffic information is the most accurate in the world. It covers more road kilometers on both secondary and main roads. This information is refreshed every two minutes. Drivers can also use the TomTom Route planner online to view real time traffic before planning their journey.
The Manifesto outlines TomTom's mission – to reduce traffic congestion for everyone. It presents four key action areas, designed to accelerate mass adoption of intelligent route guidance systems.
"TomTom will continue to work with individuals, businesses, organisations and governments to see the full scope of its plans become a reality. The four commitments are:
• we will encourage and inspire people to play a role in reducing traffic congestion
• we will increase the availability of TomTom HD Traffic
• we will lead the continuous improvement of traffic and route guidance technology
• we will bring together key traffic stakeholders to share ideas and drive actions forward."
TomTom is aware that traffic congestion is not going to disappear completely, but believes the company and its technology can do something significant to reduce it today!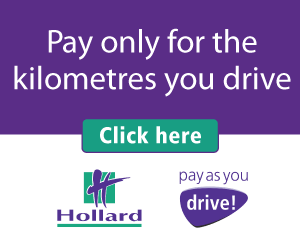 Insurance Industry and Pay As You Drive to reduce travelling
In the Insurance industry we find a growing trend to insurance policies developed to reward those who travel less. These usage based car insurance products use either odometer readings or advanced tracking technology to better calculate the driving behaviour of vehicle owners and enable them to pay only car insurance premiums reflecting the actual distances travelled!
Analysts believe that Pay-As-You-Drive Insurance will reduce vehicle travel by more than 10%. As a result it reduces:
* Traffic crashes
* Traffic congestion.
* Road and parking facility costs
* Energy consumption and pollution emissions
* Consumer costs.
* Urban sprawl and environmental impact.
Conclusion and advice
It can be expected that improvements in technology in the navigation industry and innovative design in car insurance products such as PAYD will make a significant contribution to ease congestion, reduce travel time and most importantly – reduce our green house gas and CO2 emissions!!
Also view:
Pay As You Drive Car Insurance
CO2 Emissions and Car Insurance