The Free State Department of Police Roads And Transport has revealed interesting statistics on speed enforcement in the Free State – and specifically those instances of excessive speeding! These are only the highest speeds recorded per day.
We would like to share these details on the Road Safety Blog:
Highest Speed per day from 29 November to 26 December 2010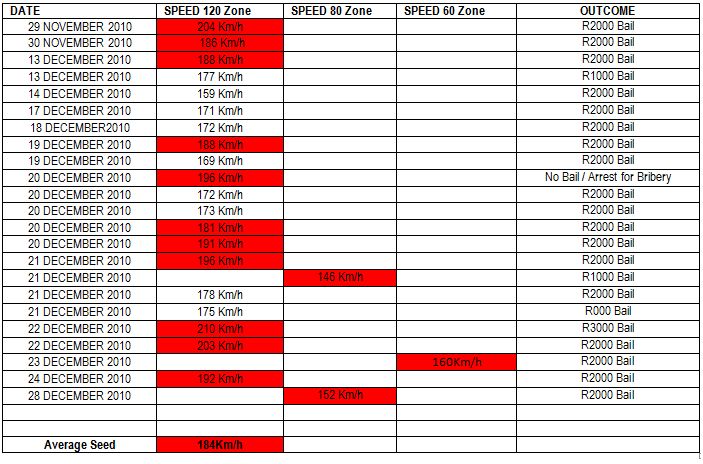 This data raises several questions:
Why do these drivers so blatantly disregard the rules of the road?
Are they not aware of the fact that speed is a contributing factor to many road crashes?
Would they at this speed be able to avoid a typical South African road hazard such a a pedestrian or animal crossing the road?
Are they not aware that their licenses could be suspended  – or do they believe they can simply bribe their way out of trouble?
We would like to urge drivers to view the following sections:
Yes -Your drivers license can now be suspended for excessive speeding!!