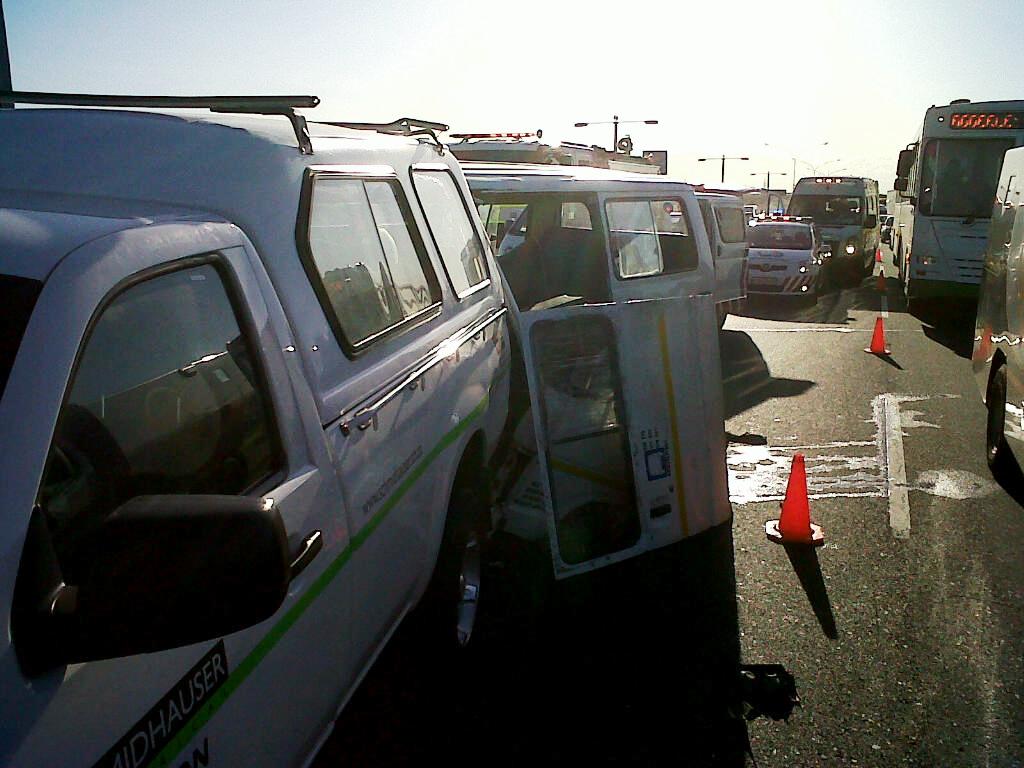 A serious collision occurred this morning on the N2 highway just before the Borcherds Quarry off ramp. It is still unclear as to how the collision occurred, but a minibus taxi allegedly collided with the vehicle in front of it at some speed causing three other vehicles to also rear end each other.
When ER24 paramedics arrived at the scene they identified a total of 12 patients in need of medical attention. 8 of the 12 patients sustained only minor injuries ranging from bruises to small lacerations. 4 patients however sustained significant injuries to their lower extremities.
Local fire and rescue services assisted the paramedics in extricating the injured occupants from the badly damaged minibus taxi. All of the patients were then treated at the scene before being transported to multiple medical facilities in the surrounding area.
Andre Visser
ER24