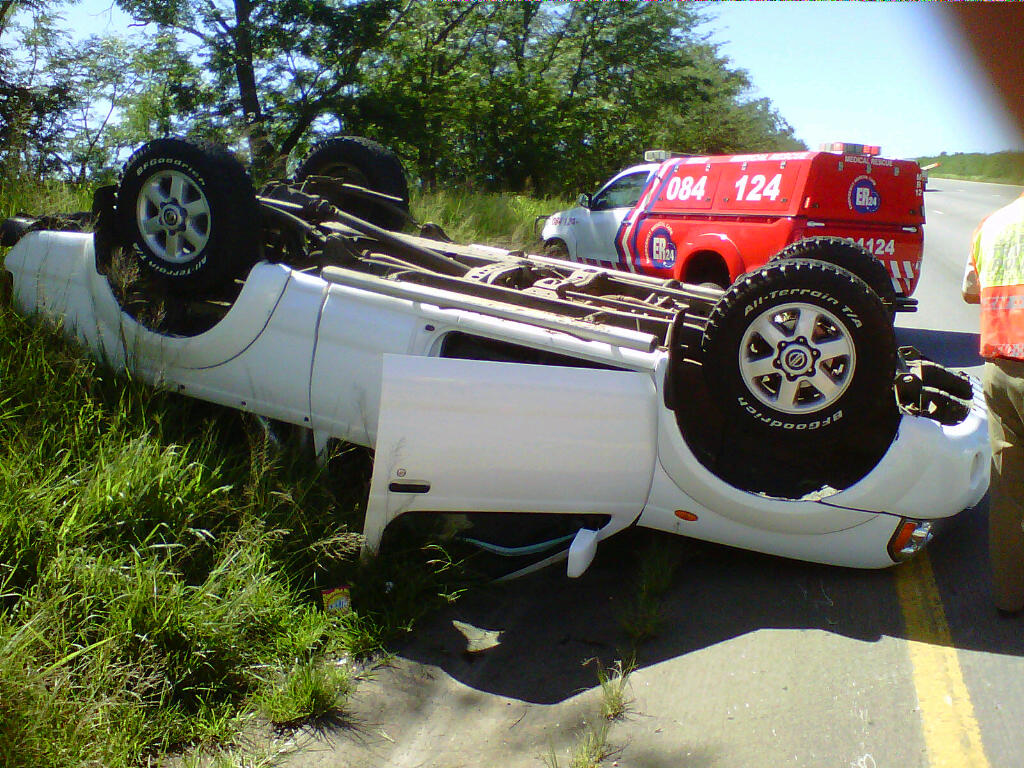 The accident that occurred on the N3 at the Ashburton road offramp this morning could have been a lot worse when the driver of a bakkie had to take evasive action when another car crossed over into his lane.
ER24 Paramedics were called to the scene of a bakkie that had rolled, and when they arrived, the bakkie was lying on its roof, partly in the road and partly on the roadside embankment. The driver of the bakkie was found outside of the vehicle, walking around on scene, and paramedics who assessed him were relived to find that he had sustained minor injuries only. They took all necessary precautions to prevent possible back or neck injuries, and took the man to a nearby hospital for further assessment.
It is not clear as to what became of the other vehicle that the bakkie driver explained that he had to avoid, and fortunately no other people had been affected by this accident.
The necessary officials would investigate.
Vanessa Jackson
ER24