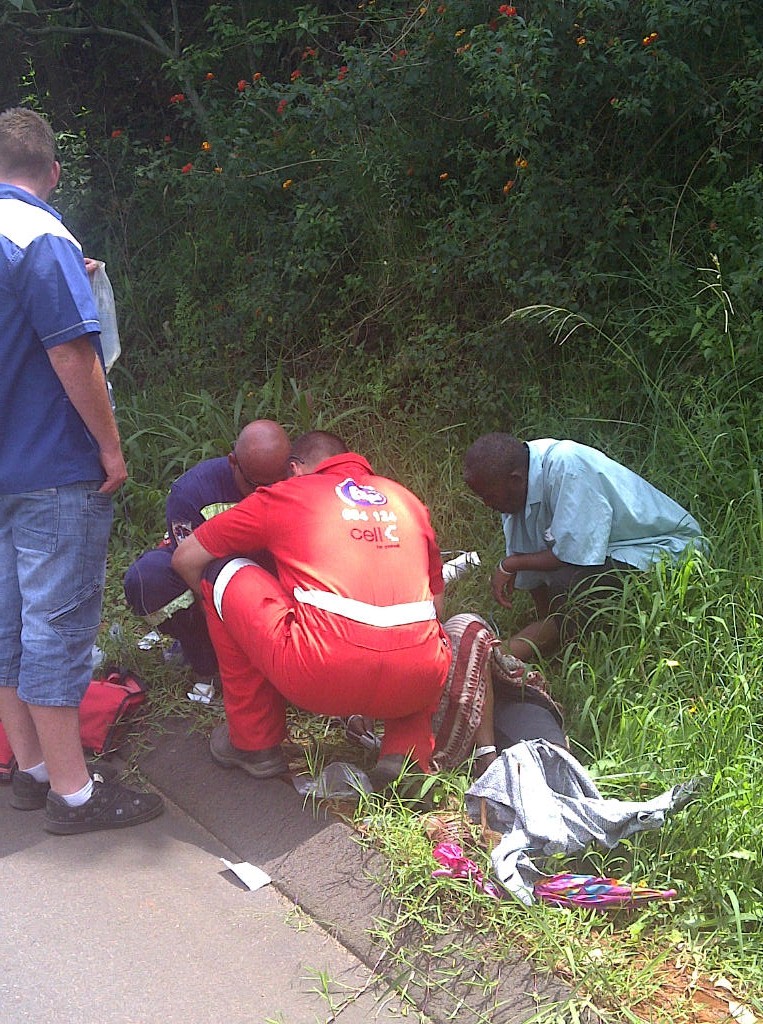 An elderly woman believed to be in her mid sixty is in a serious condition after been struck down by an alleged motor vehicle on Bridle Road near Waterfall this afternoon.
ER24 paramedics arrived on the scene and found the woman lying on the grass verge near to the road and was been treated by VEMA. One lane to the two lane road had to be closed for safety reasons.
The patient had suffered a possible head injury and abrasions to her arms. Paramedics had to give her some fluid through a drip and pain medication before she was transported to a nearby hospital in a serious but stable condition for further medical care.
It is believed that the elderly woman was walking alongside the road when she was knocked down by an alleged motor vehicle which did not stop at the scene. Metro Police were in attendance and would be investigating the incident further.
Derrick Banks
ER24