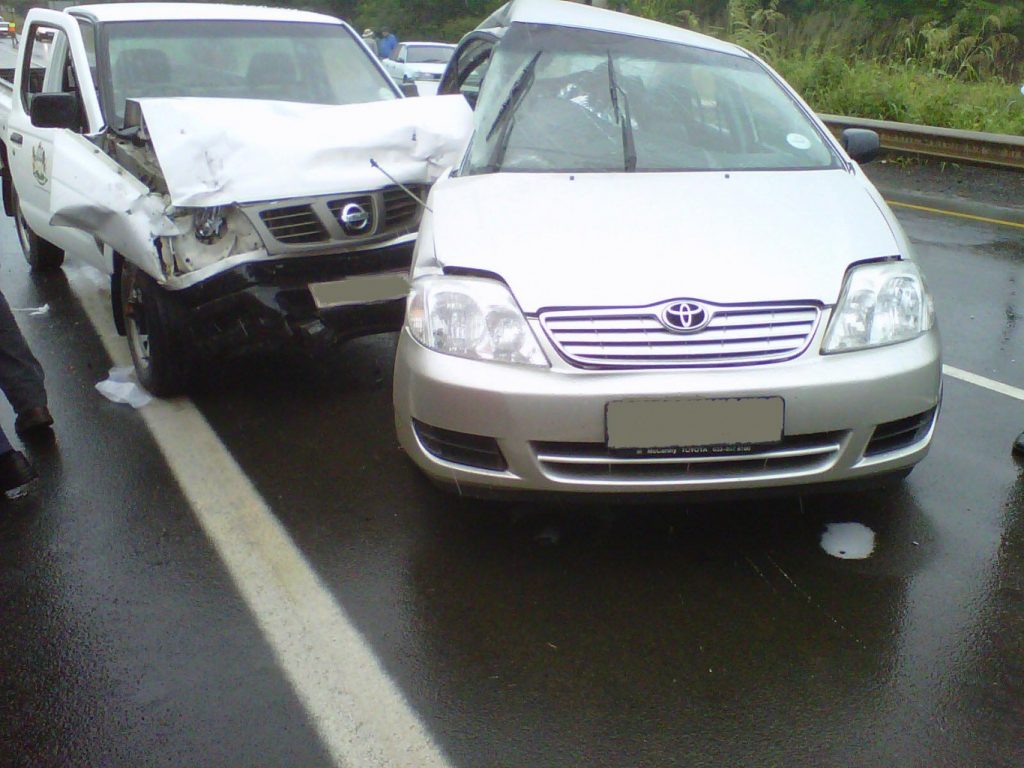 A man has been killed and a woman seriously injured after a Nissan Bakkie collided into the side of a Toyota Corolla on the New Greytown Road near the D173 road in Pietermaritzburg.
It is not clear as to how the accident happened, but it seems that the roads are wet following rain in the area. The driver of the Toyota, a man in his fourties, was killed in the accident, as the bakkie collided straight into the driver's door of the vehicle. Sadly, there was nothing more that could be done for him, and he was declared deceased at the scene.
The woman who was driving the bakkie was treated by an Advanced Life Support Practitioner as she had sustained serious injuries.
Traffic has been severely affected in the area, and the necessary officials attended the scene for investigation purposes.
Vanessa Jackson
ER24