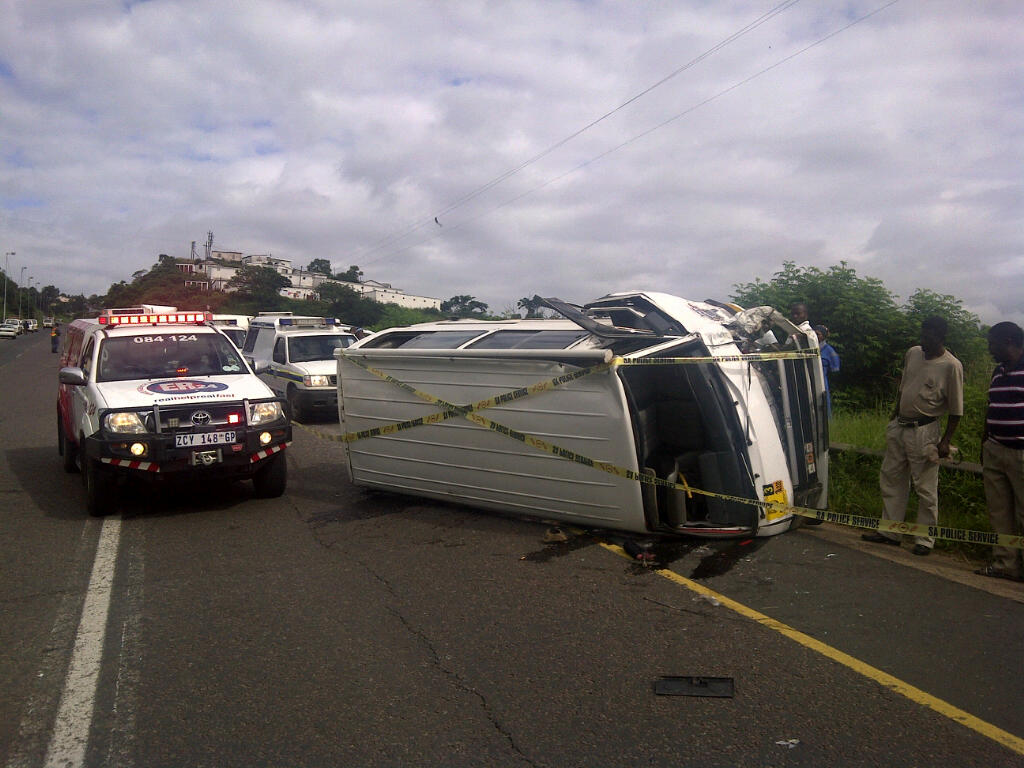 Nineteen commuters have been injured after two taxis collided into each other on Old Richmond Road near Kwa Dengezi just out Pinetown this morning.
ER24 paramedics arrived on the scene and found one of the taxis lying on its side in the road while the second taxi was just a few meters behind it off the road. Commuters were strewed across the road and community members from the area had started to gather around the scene making it difficult for emergency personnel to help treat the injured.
The area was made secure by the SAPS and metro police so paramedics could start treating patients. Sixteen patients had sustained minor lacerations and abrasions and were able to walk to the ambulance. Three patients had sustained serious injuries in terms of possible neck and back injuries and even possible fractures. Advanced life support intervention had to be performed before there were placed on specialised boards. All patients were transported to various hospitals in the area for further medical care.
It is believed that the first taxi was slowing down to drop off commuters on the side of the road, when the second one was unable to move out of the way and collided into the back, causing the driver to lose control and rolling the taxi into the road.
All necessary authorities were on the scene and would be investigating the incident further.
Derrick Banks
ER24