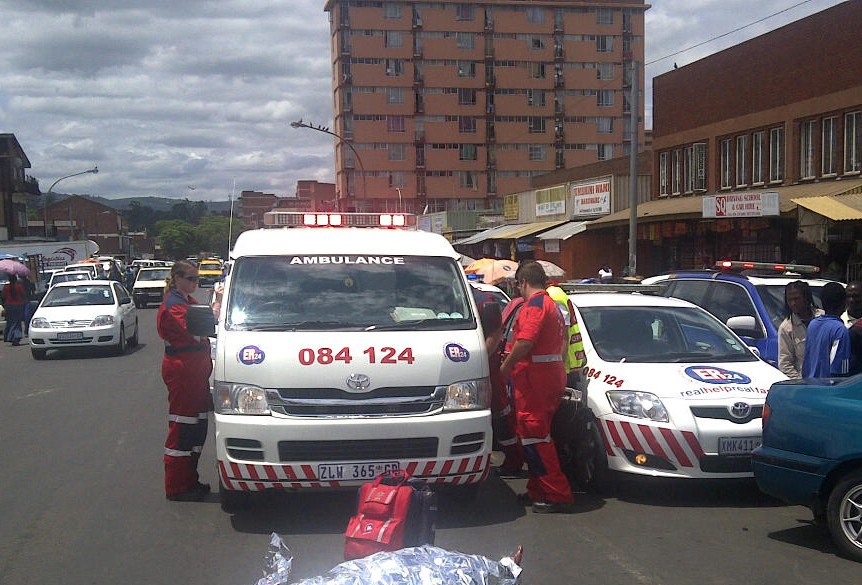 An elderly man to be in his late fifties, early sixties was knocked down by a light motor vehicle on Pietermaritz Street in the CBD of Pietermaritzburg this afternoon.
ER24 paramedics arrived on the scene and found the patient lying in the middle of the road in a pool of blood, unresponsive. The light motor vehicle was found just a few meters away from the scene. The patient was assessed and found that he had suffered a head injury. With all the effects from the paramedics, the patient was declared deceased due to the fatal injuries that he had sustained from the accident.
It is believed the elderly man was crossing the street when he did not see the light motor vehicle approaching. The impact caused the patient to be catapulted into the air before landing in the road.
All necessary authorities were on the scene and a full investigation would be done into the accident.
Derrick Banks
ER24