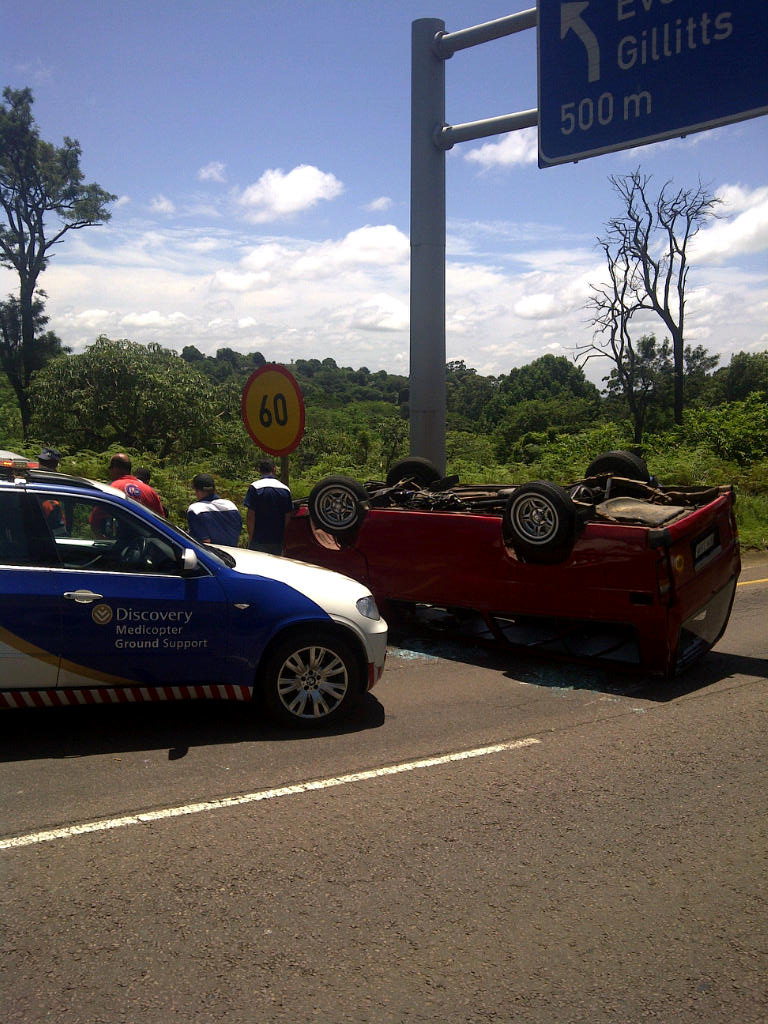 Eight people had a narrow escape from serious injuries after the taxi they were travelling in over turned on the M13 Pinetown bound just after Hillcrest on Tuesday afternoon.
ER24 paramedics arrived on the scene and found the taxi lying on its roof in the left hand lane of the freeway up against the Armco barrier. The eight commuters were found seated up against the Armco barrier. Paramedics assessed the patients and found seven of the eight had suffered minor injuries including the driver, while the eighth commuter suffered possible neck and back injuries with severe pain to his shoulder.
All patients were stabilised on the scene and transported to R K Khans Hospital for further medical care. It is unclear how the driver lost control of the taxi but it is believed that the taxi may have had some sort of mechanical problems, causing the driver to lose control and over turn. The necessary authorities were on the scene and would investigate the scene further.
Derrick Banks
ER24