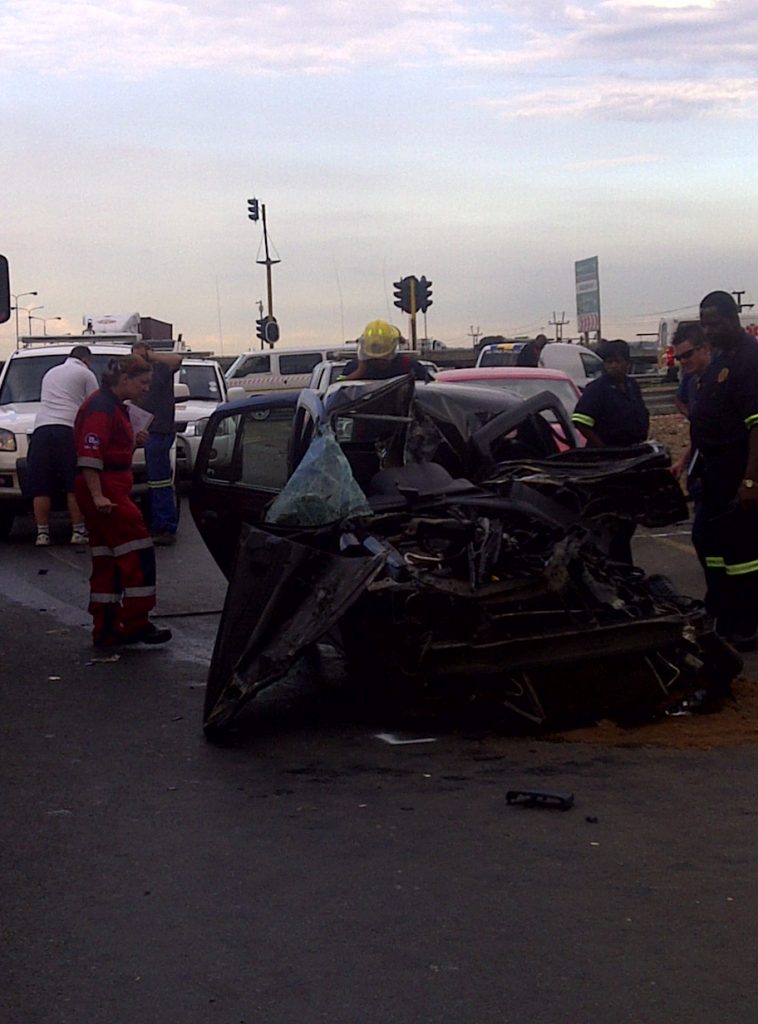 A young woman has been killed after colliding with a truck on the N3 at the Heidelburg road off ramp.
It is believed that the woman was driving onto Heidelburg road from the N3 in the direction of Alberton off ramp, when the truck collided into the passenger side door. The vehicle them spun around and was left extensively damaged on the passenger side as well as the front. The woman was trapped in the mangled wreck and had sustained multiple fatal injuries. She was sadly declared deceased at the scene and Fire and Rescue workers had to cut her body out of the wreck using the Jaws of Life.
The driver of the truck was left with no physical injuries.
Traffic was backed up on the Heidelburg road in the direction of Alberton as the accident took up all three lanes.
A full investigation will be done into the cause of the accident.
Vanessa Jackson
ER24 EMS
Medicopter Ground Support Unit