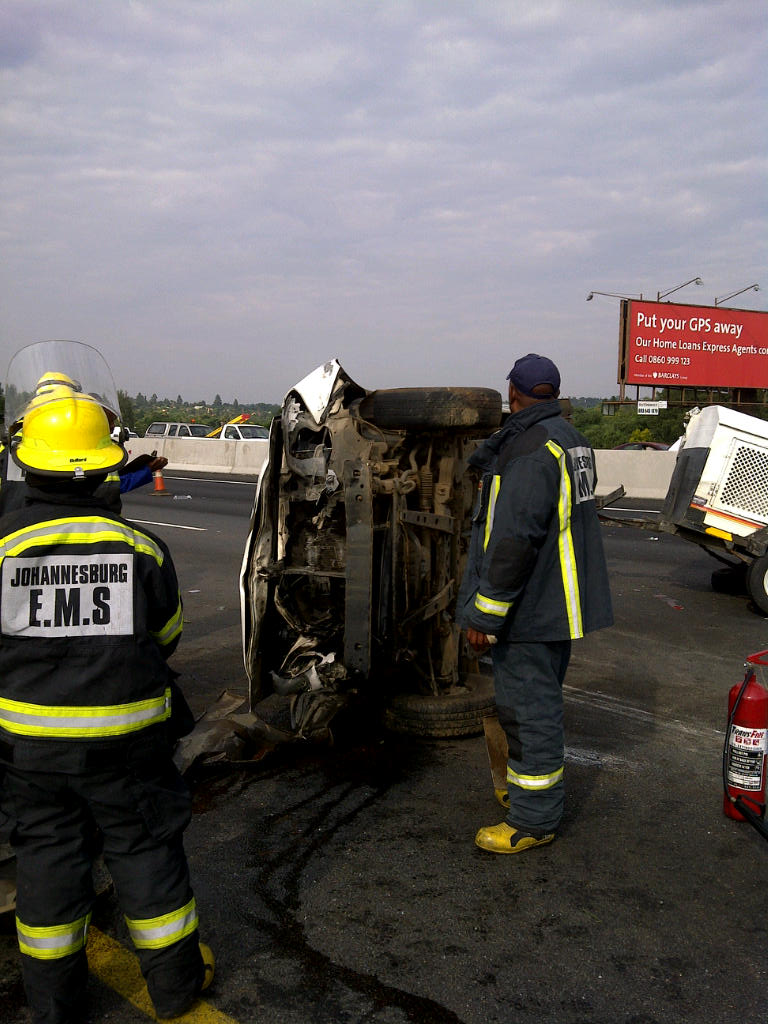 It is not exactly clear as to what caused the accident this morning, but the bakkie carrying 16 occupants rolled on the N1 south just before the Beyers Naude drive exit.
When paramedics arrived at the scene, the bakkie was lying on its right hand side, and was extensively damaged in the front. Most of the people inside the bakkie at the time of the accident had been ejected as the vehicle had overturned. The patients were quickly assessed, and it was determined that they had all sustained moderate to serious injuries including multiple broken bones. Four patients needed advanced life support treatment.
The bakkie was towing an enclosed trailer which contained security dogs. Although they were shaken, they were fortunately left uninjured and were taken from the scene by a private vehicle. It appeared that the rear right wheel of the trailer had broken off during the accident.
All of the patients were loaded into awaiting ambulances and were transported to nearby hospitals.
Traffic was severely affected as the bakkie and trailer took up 3 of the 4 lanes of the carriageway.
The necessary officials attended the scene and will conduct the necessary investigations.
Vanessa Jackson
ER24
Medicopter Ground Support Unit