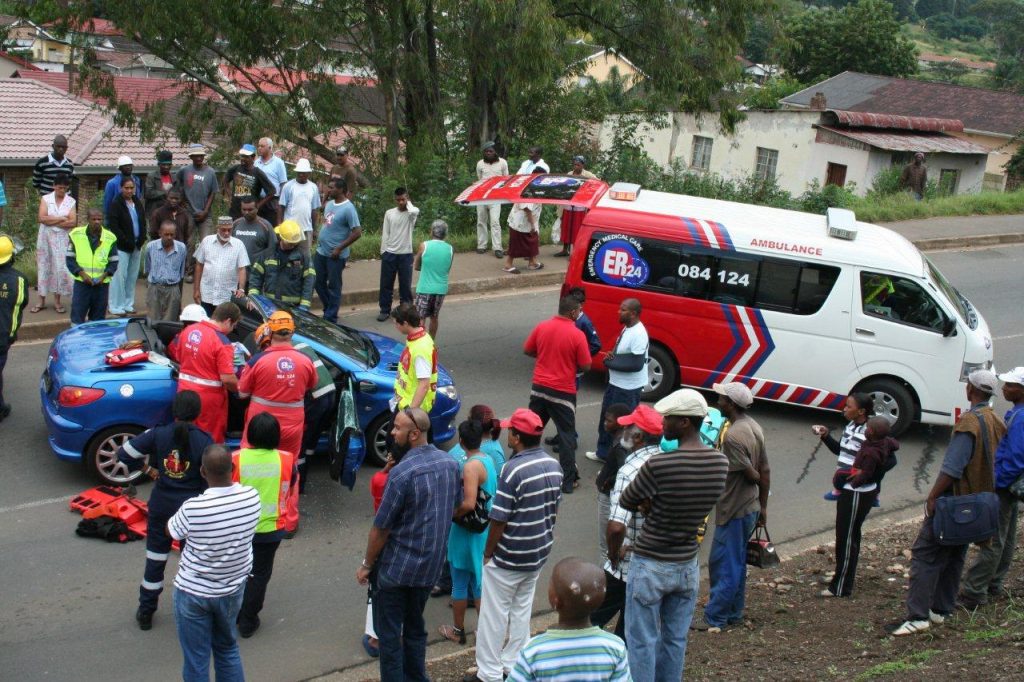 Two light motor vehicles collided on Old Grey Town in Northdale, just outside Pietermaritzburg this afternoon, has left a female driver in a serious condition.
ER24 arrived on the scene to find one light motor vehicle in the middle of the road, while the second vehicle was found just a few meters down the road. The driver of the vehicle in the middle of the road was found still seated behind the steering wheel and had sustained possible serious injuries to her back.
Advanced life support intervention had to be performed on the patient before she could be moved. The patient was placed on specialised equipment to help protect her spine before she was removed from the vehicle. The patient was taken by ambulance to Northdale Hospital in a serious but stable condition for further medical care.
It is unclear how the collision occurred but the necessary authorities would attend the scene and investigate the accident further.
Derrick Banks
ER24