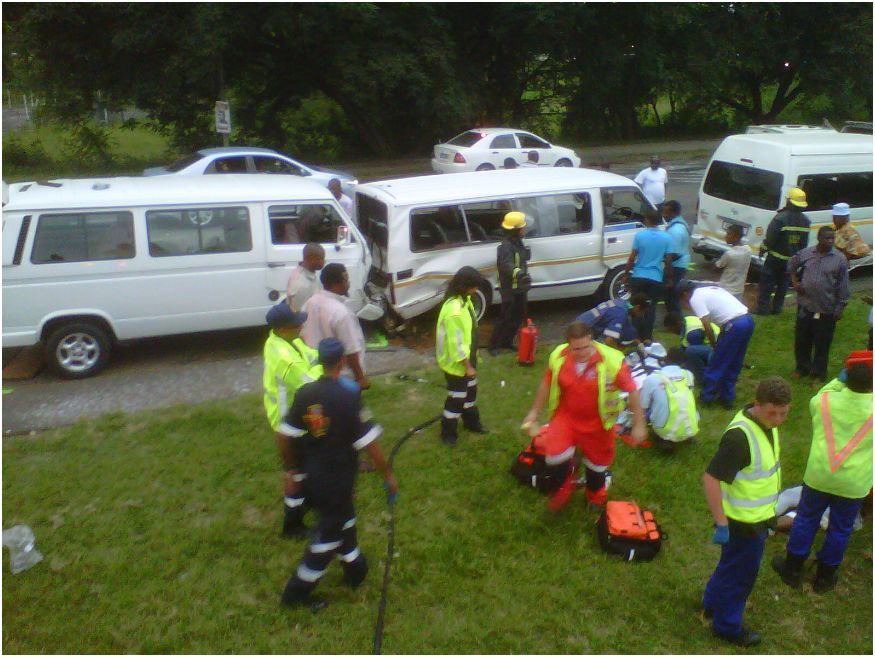 ER24 and the Provincial ambulance service have had their hands full this afternoon in Pietermaritzburg after a collision on Edendale Road involving three taxis and three light motors vehicles left eighteen people injured.
Emergency personnel found that all the vehicles had collided into the back of one another and most of the commuters were found seated on the grass verge near the accident. Paramedics assessed the patients and found that ten had sustained serious injuries. These injuries ranged from possible fractures to possible neck and back injuries. The remaining eight patients sustained minor abrasions and lacerations. All patients were stabilised on the scene and transported to various hospitals in the greater Pietermaritzburg area for further medical care.
It is unclear who is at fault but the local authorities were on the scene and would investigate the incident further. Edendale Road heading away from Pietermaritzburg had to be closed to traffic because of the collision.
Derrick Banks
ER24