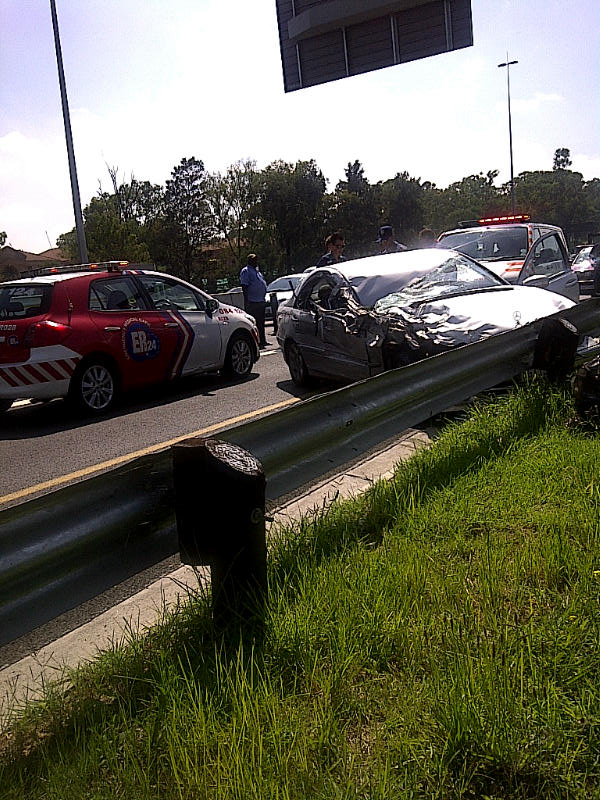 A 27 year old man has been killed after his Mercedes collided with the buffer at the back of a construction truck on the N1 at Rivonia.
The mans vehicle veered out of control before coming to rest upon the roadside barrier off the slow lane.
Sadly, there was nothing more that paramedics could do for him and he was declared deceased.
It will be the duty of the police on scene to notify the mans family of this tragic accident and investigate the exact cause.
Vanessa Jackson