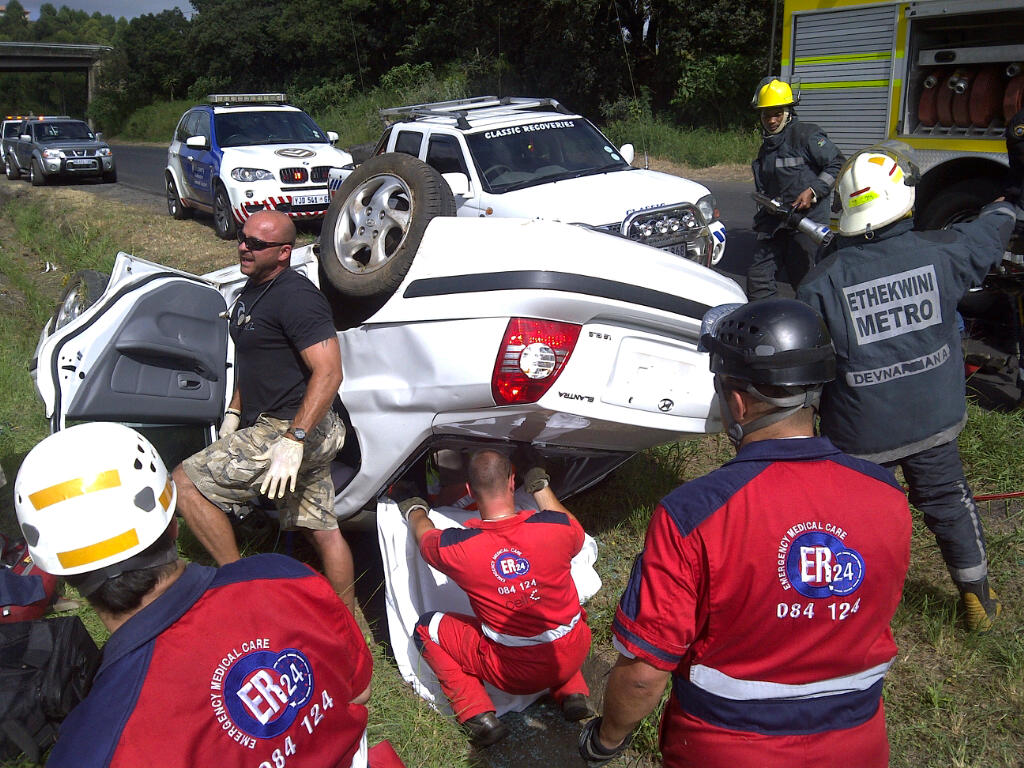 A grandmother and her grandson had a narrow escape after the car they were travelling in, left the road on the M13 Shongweni bound and landed on its roof in the centre medium near the Plantations on ramp this afternoon.
ER24 paramedics along with VEMA arrived on the scene and found the car on its roof with both occupants still inside the vehicle. The grandson who had suffered very minor abrasions was sitting next to his grandmother and reassuring her that she would be okay. The grandmother who was found lying on the roof was in a serious but stable condition but was mechanically entrapped. The Fire Department from Gillets arrived and by using the Jaws of Life and other hydraulic equipment were able to free the patient from the car. Advanced life support intervention was performed while the extrication was been done. The patient was transported to a nearby hospital for further medical care.
It is unclear what caused the driver to lose control but Metro police and SAPS were in attendance and would investigate the incident further.
Derrick Banks
ER24