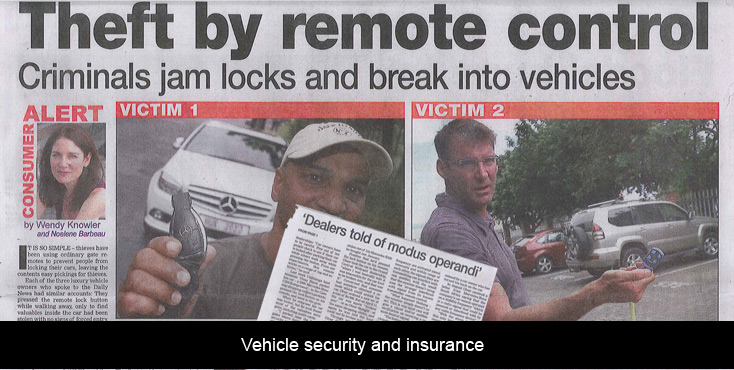 A Limpopo man has been arrested after being caught using a device that is used to prevent cars from locking.
The 22-year-old was caught using the device in a parking lot in Polokwane at about 11:00 on Thursday, said Polokwane police spokesperson Warrant Officer Lesiba Ramoshaba.
"Police officers who were on duty spotted the suspect opening a parked car. Luckily, they had seen the owner, a 70-year-old woman, who was about 10 metres away from the car," he said.
He said the woman was on her way to a chemist and was called back to identify a handbag, driver's licence and cash that the suspect had stolen from the car.
He said the suspect used a device that intercepts the connection between a car key and the car's automated locking facility.
"Basically, it stops the doors from locking," he said.
Ramoshaba said some car owners don't double check whether the car is locked once they've pressed the button on their car ring.
He urged car owners to be more vigilant and not to leave valuable items like laptops and bags on their car seats.
Similar incidents have also been reported around the Mankweng policing area near Polokwane.
The suspect is expected to appear in the Polokwane magistrate's court soon on a charge of theft out of a motor vehicle.
[Story by Eric Mashaba, African Eye]
Also view:
Caution is required to protect from "immobilizer" and "signal jamming" thieves