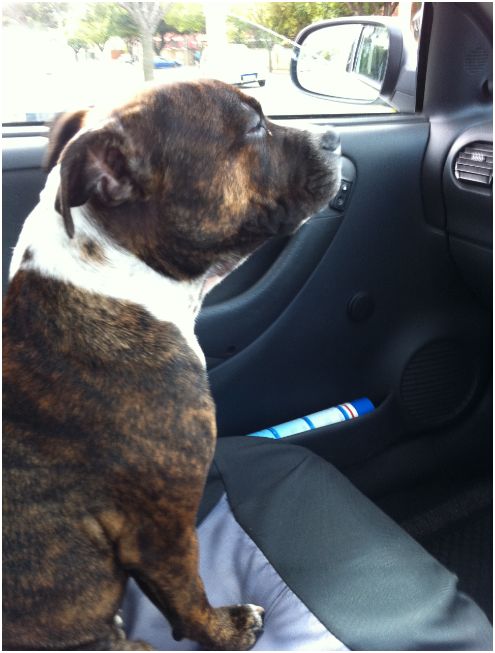 A good friend shared some photos of his beloved dog. He should have known that I would only be half impressed – and so too appears his dog!
A pet can become a missile in the event of an accident when not well restrained. The weight of a dog will increase to that of a much larger animal – and leave him with no change against the windscreen or strong bodywork of the vehicle!
We would like to refer all animal lovers to the arrive alive website and the following information:
Restraining the Pet
It is of the utmost importance that the driver of the vehicle is not distracted by fellow passengers – irrespective of whether these are humans or animals!
* Net pet barriers can keep animals in the safe area of your vehicle and keep them from distracting the driver.
* Truly pampered pets can ride in style in booster seats, right next to their owners.
* These pet travel seats are supported from below, so your pet has a great view along with a comfortable ride. There are straps to secure your pet to the basket of the booster seat.
* There are various sizes of padded pet vehicle safety harnesses that secure your pet to the vehicle's seat belt system.
* The safety harness keeps your pet from distracting the driver and keeps your pet secure in the event of a sudden stop.
* If you are involved in a car accident, the restraining device will keep your companion animal from crashing into the front window or car seat.
For more safe travel advice with pets, view:
Road Safety and Traveling with Pets