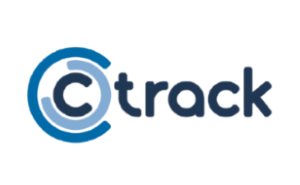 Fleet management company DigiCore has increased its presence in Southeast Asia and Latin America as part of its plan to expand in those regions.
The group yesterday released its results for the half year to December and said revenue had improved 29%, to R322 million. Net earnings improved 3%, to R16 million, after taking into account a R9 million loss on foreign exchange movements.
Digicore says it recently expanded its presence in Malaysia after launching C-track Asia, to grow its footprint in Middle East, South Asia, China and Southeast Asia. The new unit started trading last month.
The fleet management and vehicle tracking company already has a presence in Australia, Bangladesh, Cambodia, Indonesia, Jordan, Laos, Malaysia, New Zealand, Oman, Pakistan, Qatar, Saudi Arabia, the United Arab Emirates and Vietnam in the East.
In South America, it has a presence in Chile, Colombia and Mexico. DigiCore also recently created a company in Panama, C-track Latin America, to expand in Mexico, Central and South America, which also started trading last month.
DigiCore says there are promising opportunities in Asia and its Central American business has seen "improved activity' since its office opened. Company secretary Donald Nieuwoudt says the new operations have yet to prove themselves, although the company expects these investments to pay off.
Making headway
DigiCore has also consolidated its Minorplanet business in Europe, and the regions into which it expanded through the acquisition are profitable.
DigiCore bought 25% of UK-based MPS 2010, for an undisclosed amount, in the middle of last year. MPS was created by loss-making Minorplanet Systems and houses all of Minorplanet's UK business, some of its UK assets, including the customer base, and all of its intellectual property.
Nieuwoudt says Minorplanet did not aid the company in the first half of the year. However, the unit has been turned around and should start showing potential soon. DigiCore spent R7 million on restructuring Minorplanet.
DigiCore's quarter stake in the Australian Minorplanet distributor "has recorded a remarkable turnaround in the six months and is now profitable as well", it says.
The company was cautious about controlling costs, but did not retrench staff, says Nieuwoudt. As a result, it is able to handle the "current inflow of work", says its statement. Stripping out once-off costs such as the Minorplanet restructuring, operating profit would have improved 65%.
Nieuwoudt says the company had funded the Minorplanet acquisition, as well as its lease book, out of cash. As a result, it ended the interim period with negative R18 million in cash. DigiCore plans to issue shares to raise cash to correct this situation. Nieuwoudt says the funding was used for items that should not have been funded out of cash in the first place.
The R90 million rights offer is under way. It is underwritten by Coronation, and should ease working capital, which came under pressure after acquisition costs of around R40 million and investment of R30 million.
Some of the proceeds will also be used for smaller acquisitions in the near future.
[Story by Nicola Mawson appeared on Eyewitness News]
Also view:
Vehicle Telematics boosted by interest in Pay As You Drive Car Insurance