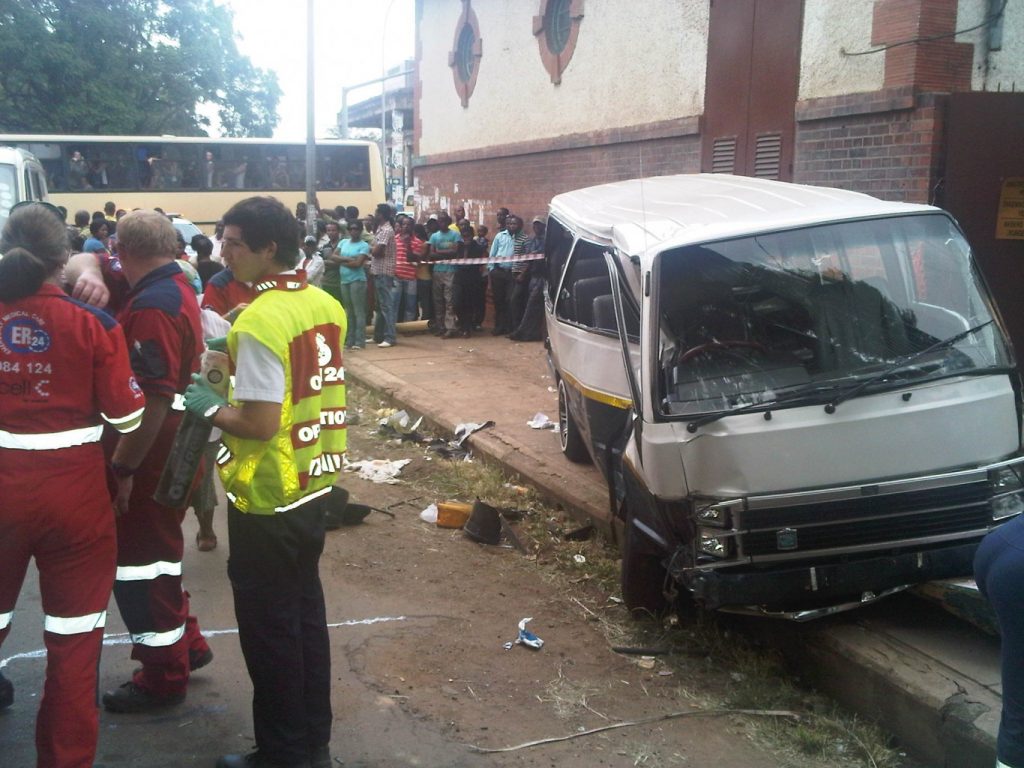 Sixteen people have being injured including a pedestrian after two taxis and a bakkie collided at the intersection of West and Pietermaritz Street in Pietermaritzburg CBD this afternoon.
ER24 and the Provincial paramedics arrived on the scene and found one taxi had crashed into a wall while the bakkie and another taxi were found stationary not too far from the scene. A pedestrian was found virtually underneath the one taxi that had crashed in to the wall. He was in a critical condition after sustaining a possible head injury and multiple abrasions and lacerations throughout his body. Three other patients, one was a commuter from the taxi and two were from the bakkie were in a serious condition. They had suffered long and short bone fractures. All four patients required advanced life support intervention.
The remaining twelve patients had suffered minor abrasions and small lacerations from the impact of the collision. All patients were transported to various hospitals in the greater Pietermaritzburg area for further medical care.
It is unclear who was at fault but the necessary authorities were on the scene and would be investigating the accident further.
Derrick Banks
ER24