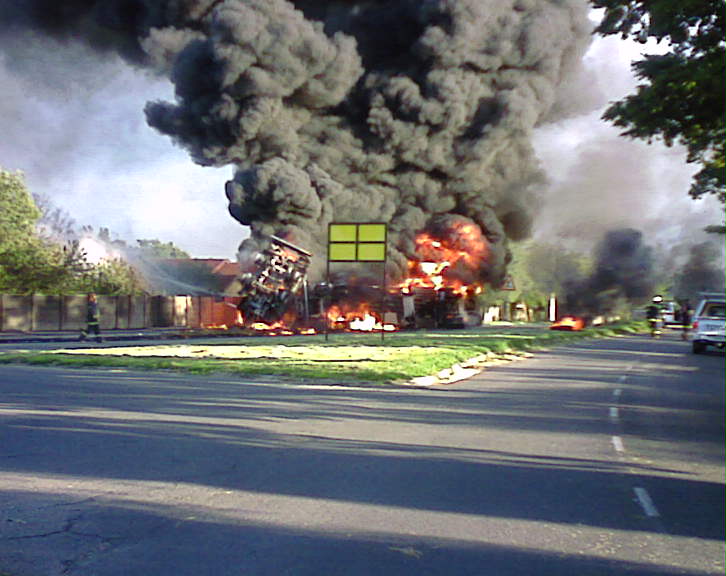 A petrol tanker overturned this morning at Bertus Van Rijn and President Brand Streets in Sasolburg.
Paramedics from ER24 that arrived on the scene found the tanker lying on its side in a residential area with flames bulging from the tanker. Emergency workers immediately cordoned off the area and assisted residents in nearby homes to evacuate.
It is not clear what led to the incident, but it is understood that the tanker was apparently travelling on a slip way into President Brand Street when it overturned.
The driver of the tanker was assessed by paramedics on the scene, but fortunately sustained no injuries in this incident; he was however treated for light shock.
The local fire department along with specialized rescue units are currently on the scene.
Werner Vermaak
ER24