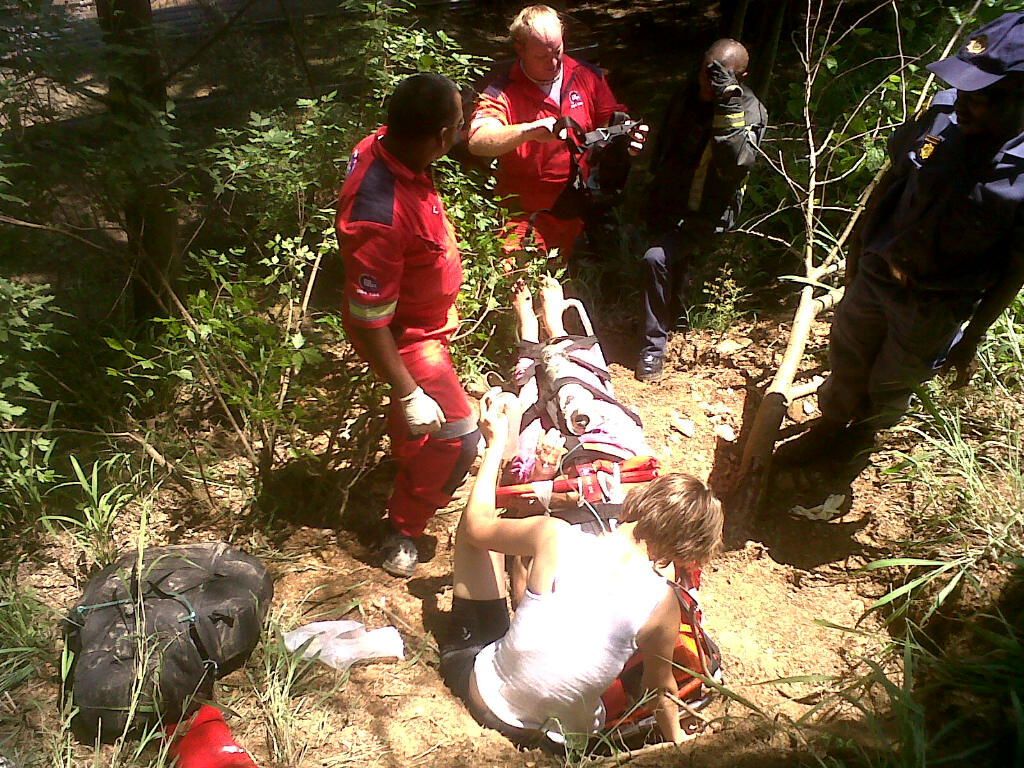 A woman in her 40's has sustained multiple broken bones and scrapes and bruises after she rolled down an embankment after allegedly losing control of the ride on lawnmower she was utilising. It is believed that the lawnmower may also have rolled over her as they both careered down the embankment.
The Fire and Rescue Services had to be called in for assistance, as the woman was lying down an approximate 20 meter embankment. ER24 paramedics were able to get to the woman to stabilise her and give her something for pain so she was kept as comfortable as possible on the way up to where the ambulance was waiting.
The woman was taken to the Pietermaritzburg Medi Clinic for further care under the supervision of the Advanced Life Support Paramedic.
Vanessa Jackson
ER24