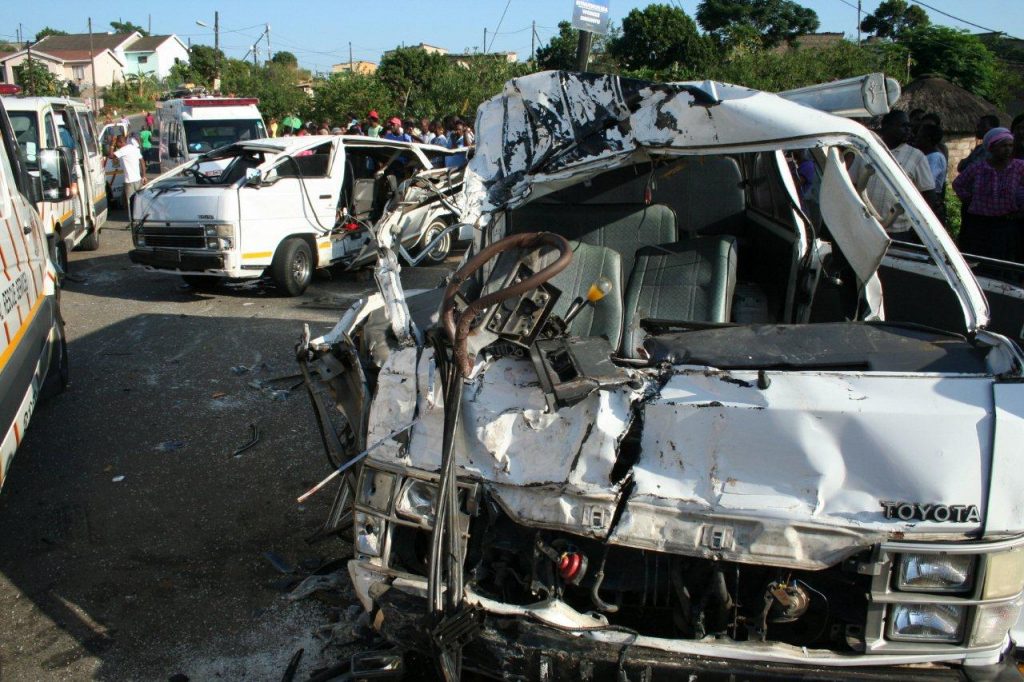 In a spate of an hour during the morning rush hour, ER24 paramedics have assisted in treating over forty six people in two separate taxi accidents in the Durban area.
The first accident took place on the N2 north bound heading towards Nandi Drive near the Inanda Road Bridge. A taxi travelling in the right hand land lost control and rolled. The vehicle slid a few meters before coming to rest on the centre medium and right hand lane of the freeway. ER24 advanced life support paramedics was the first on the scene and said that all the commuters were still climbing out of the taxi when he arrived.
Sixteen patients were assessed and treated on the scene. Of the sixteen, five patients, including the driver were treated for serious injuries. They required advanced life support intervention and placed on specialised boards before they could be put into waiting ambulances. The remaining patients were treated for minor cuts and bruises. All patients were transported to various hospitals in the area for further medical care. Traffic was affected as two lanes of the four lanes of the freeway were closed.
Just moments later ER24 paramedics rushed to yet another taxi accident on Mpocongela Road in Indilani just outside Ntuzuma. Once they arrived on the scene they assisted the Provincial Ambulance service with treatment.
Two taxis had somehow collided and somehow rolled. Commuters were strewed across the narrow road. Four people, three women and a male lost their lives in this accident due to traumatic injuries. Two others were critical and needed to be intubated and placed on ventilators to help them breath. One patient was airlifted by the Red Cross Air Mercy Helicopter to a nearby hospital for emergency medical care. Sixteen patients were treated for serious injuries and the remaining eight were treated for minor injuries. Patients were transported to various hospitals in the greater Durban area for further medical care.
All necessary authorities were on the scene for both accidents and would be investigating the incidents further.
Derrick Banks
ER24