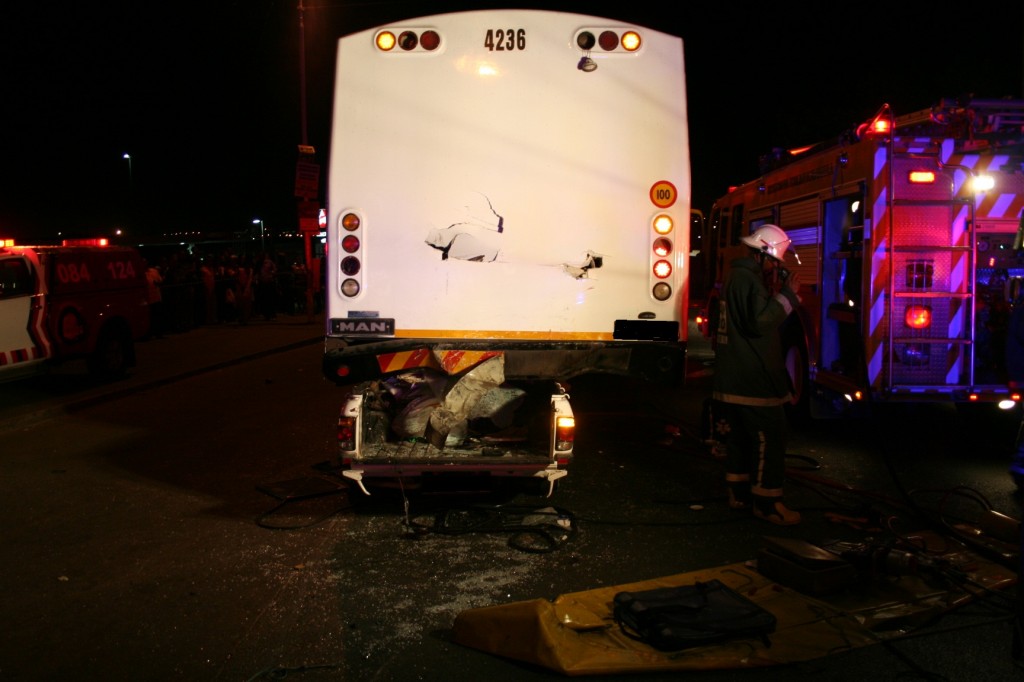 Two people have been killed and another person is in a critical condition after the bakkie they were travelling in crashed into the back of a bus on the Mangasotho Highway in Umlazi this evening.
ER24 paramedics arrived on scene to find a large crowd of local residents gathered around the horrific scene. On further investigation they discovered that the bakkie had actually driven under the back of the bus, instantly killing the two front passengers and critically injuring the female passenger who was on the back of the bakkie. Advanced Life Support measures were taken to treat the female passenger and she was then transported to a nearby hospital in a severely critical condition.
The cause of the accident is as yet unknown. The Fire Department had to bring in a crane to help lift the bus off the ground so the they could remove the bakkie from underneath and get to the deceased.
Derrick Banks, ER24