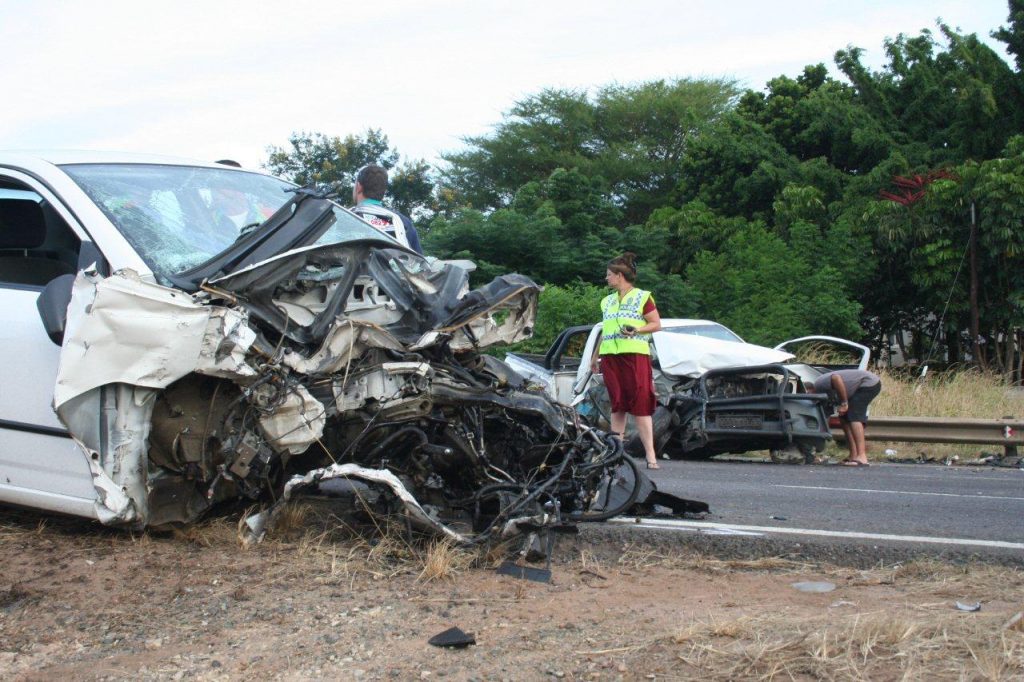 One person is dead, one person is in a critical condition and two people sustained minor injuries after a four car pileup on the N2 South bound between Umhlanga and Kwa Mashu on ramp this afternoon.
ER24 arrived on the scene and found two bakkies and three light motor vehicles involved in a collision, causing the freeway to be closed to traffic. The two bakkies and one of the light motor vehicles were complete destroyed in the accident.
ER24 advanced life support paramedic assisted emergency personnel who were already on scene, doing CPR on the driver of one of the bakkies. Paramedics did their utmost to try and revive the man but unfortunately he was declared deceased on scene due to the traumatic injuries he had sustained in the crash.
The driver of the other bakkie sustained critical injuries due to the massive trauma that he had sustained from the crash. Advanced life support intervention had to be performed on the patient before he could be removed by ambulance to a nearby hospital for further medical care. The remaining two patients sustained very minor injuries but would go through to hospital later with family that had arrived on the scene for further medical care if they required it.
It is unclear what caused the drivers to lose control on the freeway but it is believed that smoke from the burning grass in the centre medium may have caused poor visibility, which in turn caused the accident to happen.
The necessary authorities were on the scene and would investigate the real cause further.
Derrick Banks, ER24