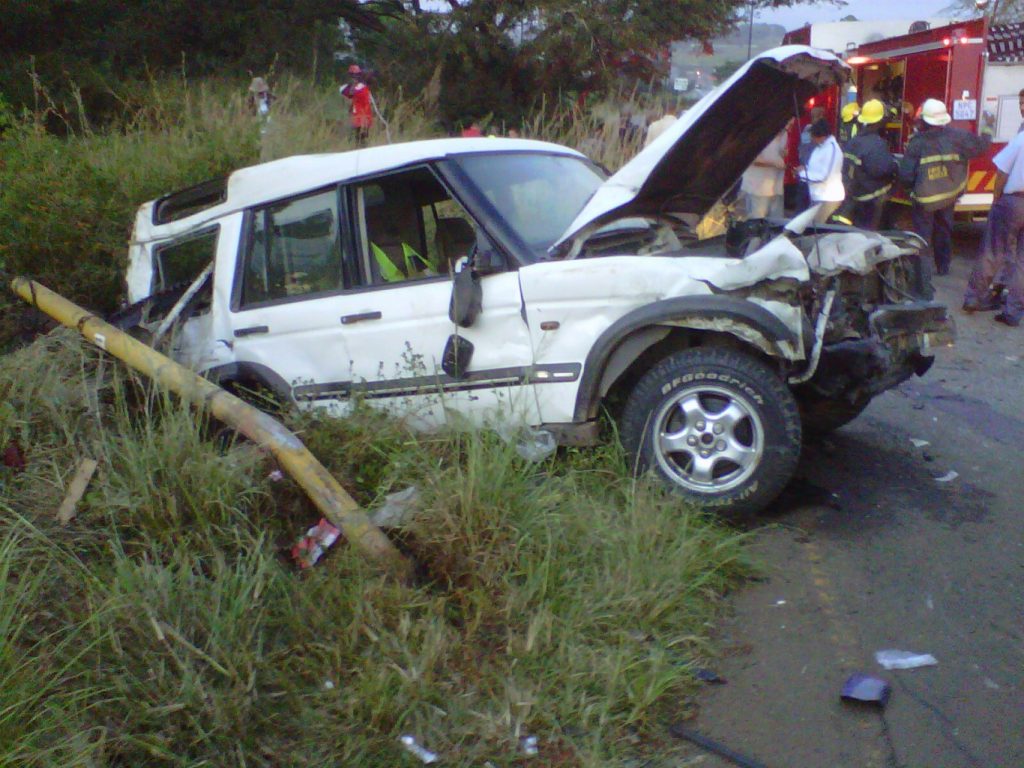 Three people have sustained serious injuries after a collision at the intersection of Manning Road and Table Mountain in Eastwood, just outside Pietermaritzburg this morning.
ER24 paramedics who came across the collision quickly call for further medical assistance and other emergency personnel due to both the Land Drover and the BMW had gone down an embankment. The two drivers of the motor vehicle were found lying outside the vehicles, the passenger of the BMW was found entrapped.
The passenger needed advanced life support intervention while the ER24 Rescue and Fire Department used the Jaws of Life and other hydraulic equipment to extricate the patient from the wreckage. The patient, a twenty six year old male had suffered multiple long bone fractures and possible neck injuries. He was placed on a specialised board before transporting him by ambulance. The two driver's sustained possible neck and back injuries with multiple cuts and bruises. All patients were stabilised and transported to a nearby hospital for further medical care.
It is unclear who was at fault in this accident but the impact caused both vehicles to veer off the road and down the embankment.
Derrick Banks, ER24