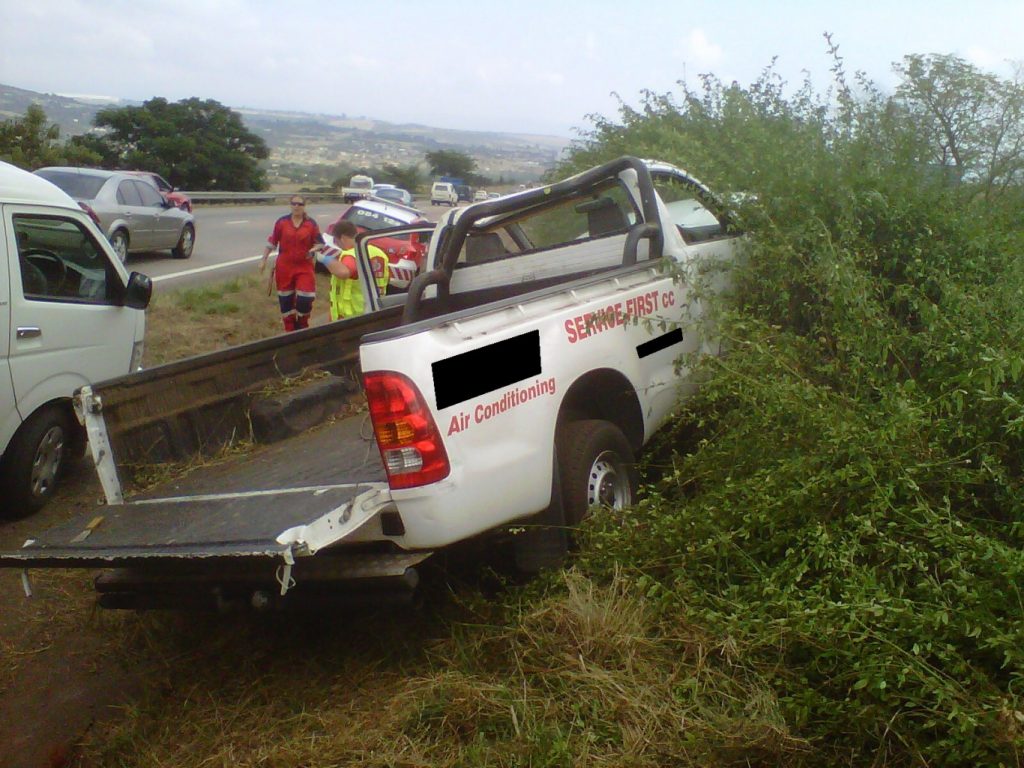 A collision this afternoon on the N3 south bound near Lion Park has left a driver and passenger with minor injuries after the bakkie they were travelling in left the road and ended up in the centre medium of the freeway.
ER24 paramedics arrived on the scene and found the bakkie in the bushes of the centre medium of the freeway. Paramedics found the driver and passenger near the vehicle seated on the floor, which made them easy to assess them for any injuries. The patients were both complaining of neck pains and soft tissue to their legs. They were stabilise on the scene and transported to Pietermaritzburg Medi-Clinic in a stable condition for further medical care.
It is unclear how the driver lost control but the necessary authorities were on the scene and would investigate the incident further. Traffic was slightly affected due to this accident.
Derrick Banks
ER24