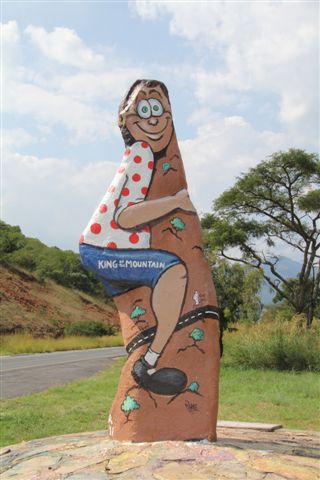 With only two days to go to the start of the very first TRAC National Junior & U-16 Cycle Tour in Mpumalanga, Old Joe (the iconic landmark in Schoemanskloof) changed his colours to show his allegiance to this tour.
While cyclists will be competing for the coveted "King of the Mountains" jersey, Old Joe can rightly be considered as the original king of the winding Schoemanskloof pass – a title he has already claimed for himself!
The first stage of the National Junior & U-16 Cycle Tour will take place in Schoemanskloof on Thursday, 31 March 2011 with the start and finish of this stage at the new VIVA filling station in Schoemanskloof.
The Schoemanskloof section of the N4 Toll Route will be closed to traffic while the race is underway (between 08:00 and 12:30). Traffic will be diverted via the Elandskloof section of the N4 (past Ngodwana between Waterval Boven and Montrose).
Trans African Concessions (TRAC), the toll concessionaire operating and managing the N4 Toll Route, is the title sponsor of the National Junior & U-16 Cycle Tour.
For information on cycle routes and traffic, contact the TRAC Help Desk:
0800 8722 64 or 082 881 4444.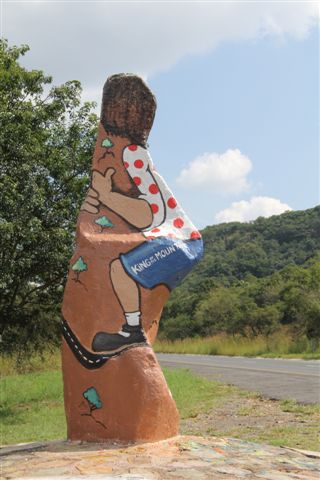 For more info on cycling safety also view: