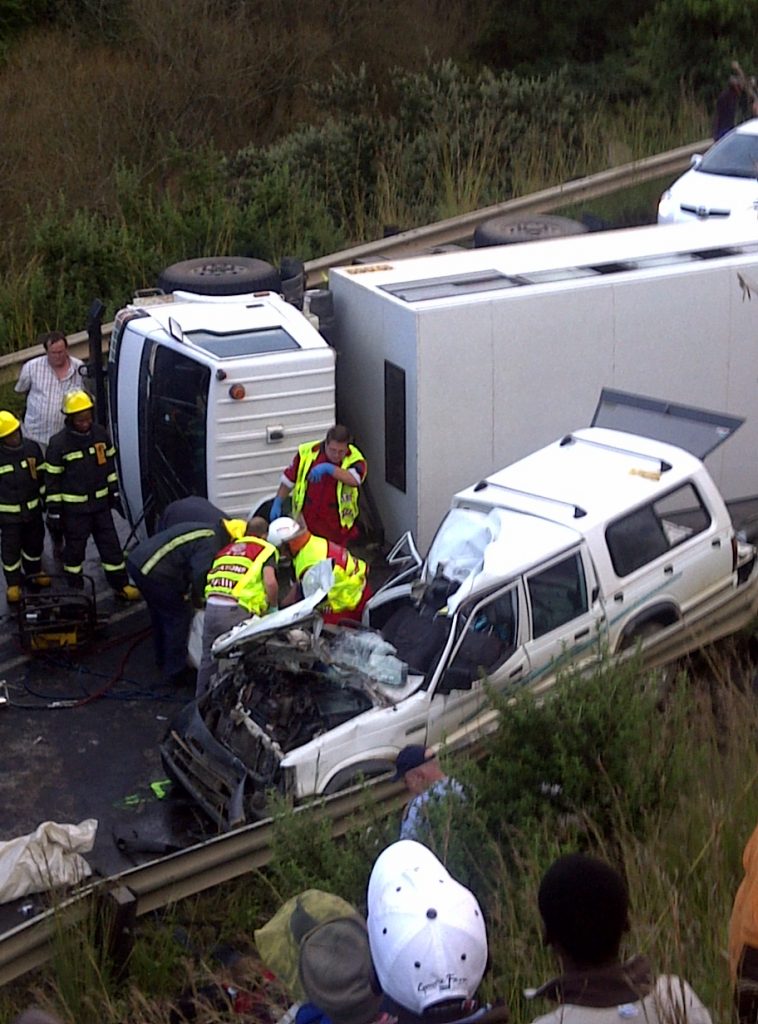 A tragic accident has occurred on the R103 between Nottingham and Mooiriver roads leaving a man and an 8 year old child deceased.
As paramedics arrived at the scene they noticed a construction truck which was lying on its side across the two lanes of the road and a double cab bakkie crushed up against the barrier. The driver of the bakkie was entrapped in the vehicle and he was sadly deceased at the scene as it appeared that most of the impact in the accident was on the drivers side of the front cab.
An 8 year old boy was found in the back seat of the bakkie. He was in a critical condition, and as paramedics tried to remove him from the wreck his condition deteriorate and they immediately had to start resuscitation efforts. Sadly, despite all attempts by paramedics to revive the boy, there was no change in his condition and he too was declared deceased at the scene.
The truck was transporting construction workers at the time and all 9 of them sustained serious to slight injuries. The 9 occupants of the truck were taken to nearby hospitals for further treatment.
The cause of this very tragic accident will need to be investigated by the local authorities. The road is closed due to clean up operations.
Vanessa Jackson
ER24