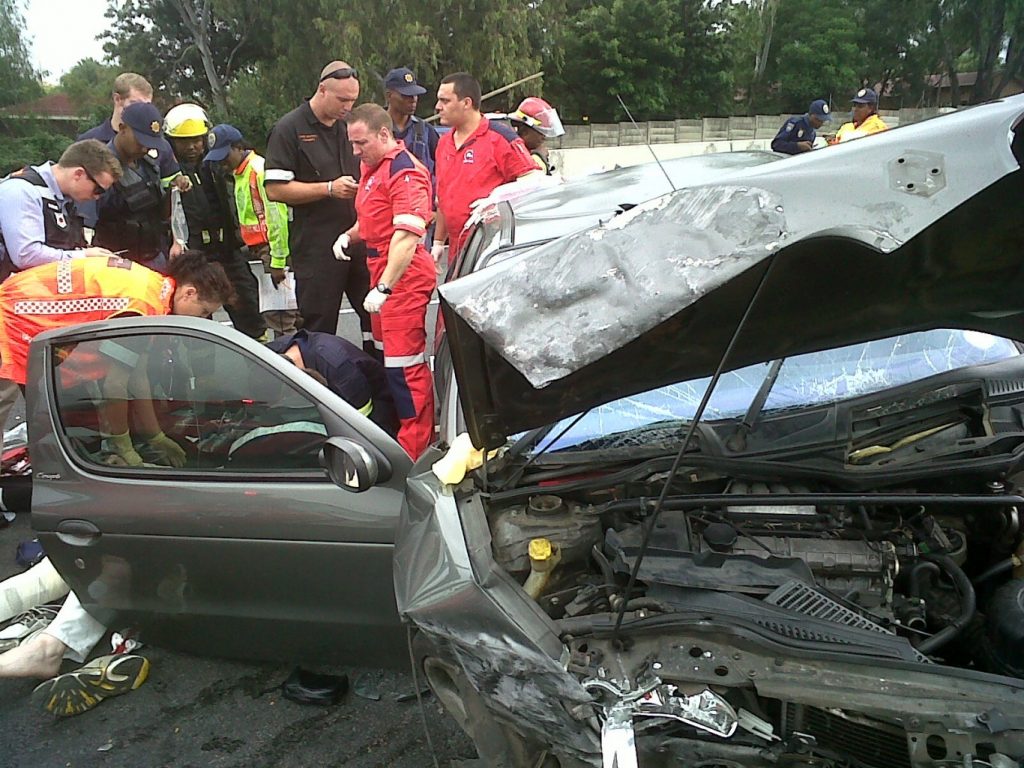 A man in his 30's has been seriously injured after crashing his car on the N1 just after the William Nicol Drive exit.
We don't know what caused the man to initially lose control of his car, but it seems that he collided with the barrier and then spun out of control. When the ER24 paramedic arrived at the scene, the man was in a severe amount of pain as it seems that both his lower legs were badly injured in the accident.
The man was stabilised on scene before being airlifted to the Charlotte Maxeke Hospital in Johannesburg.
It is fortunate that no other vehicles were involved in the accident as this is a very busy section of highway.
Police will investigate the incident further.
Vanessa Jackson, ER24