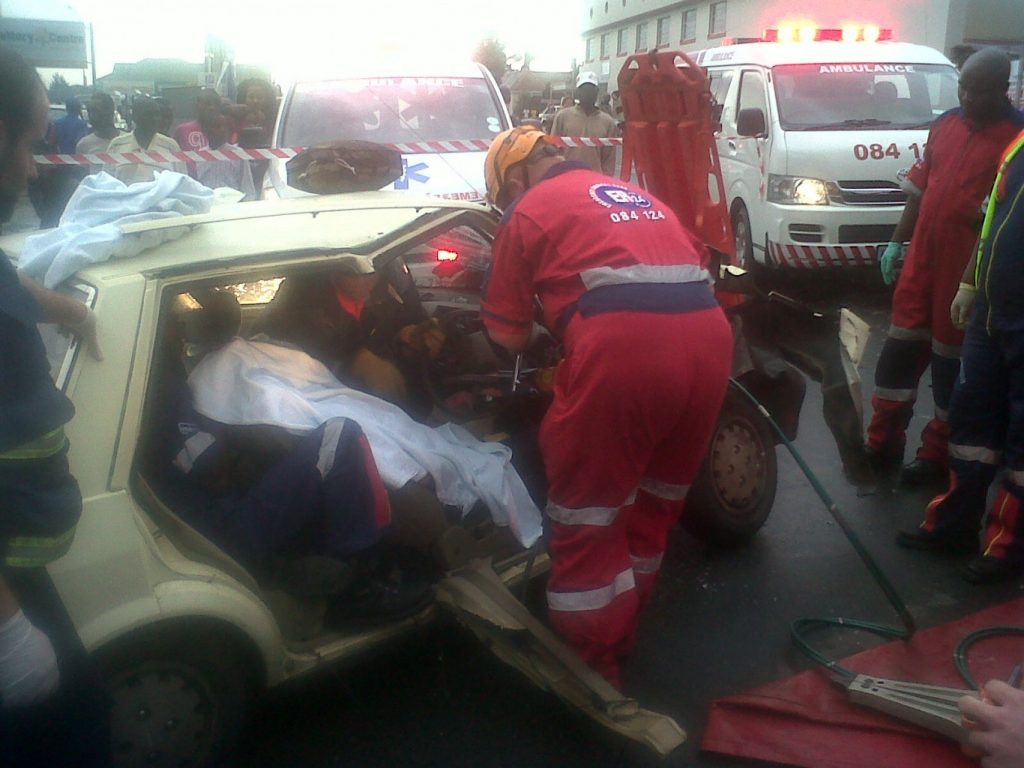 A 39 year old man has sustained serious injuries after his Nissan sedan collided head on into a bakkie.
The accident happened on West street in Pietermaritzburg CBD, between Long Market and Church streets. It is at this time not clear why the vehicles collided and the cause will need to be investigated by the necessary officials.
The driver of the Nissan was entrapped in the drivers seat of the vehicle. While the Jaws of Life were being used to cut away at the crushed metal, ER24 paramedics stabilised the man. He had suffered broken bones and multiple deeps cuts to his body. He wad taken out of the vehicle, further stabilised and taken to hospital by ambulance.
The two occupants of the bakkie sustained no physical injury. Both of the men chose not to be taken to hospital.
Vanessa Jackson, ER24