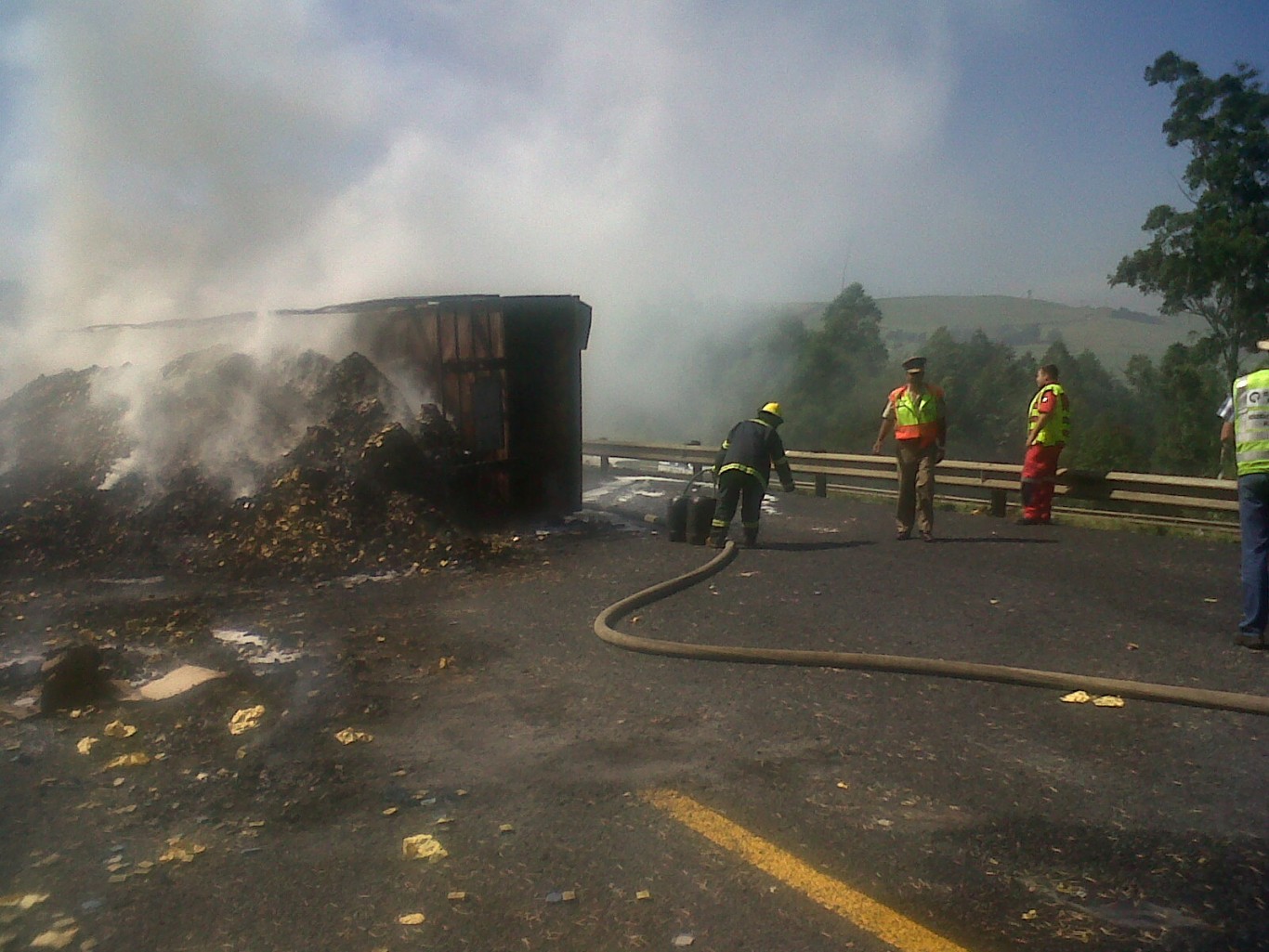 A truck transporting matches has rolled and caught alight on the N3 at Lionsgate in the direction on Pietermaritzburg.
Fortunately, the two occupants of the truck managed to escape, and they were left uninjured. The truck however, was well alight, and the smoke was across all lanes of the highway. Due to poor visibility, traffic needed to be diverted through Mt. West at Tweedy, but all other heavy duty vehicle needed to be stacked as they could not go through the pass.
A Fire and Rescue services worker needed to be taken to hospital for further medical care as she injured herself while trying to put out the blaze. She was however in  a stable condition.
No other vehicles were involved in the accident, and it will need to be investigated why the truck overturned.
It is unclear as to how long the traffic will be diverted for.
Vanessa Jackson
ER24