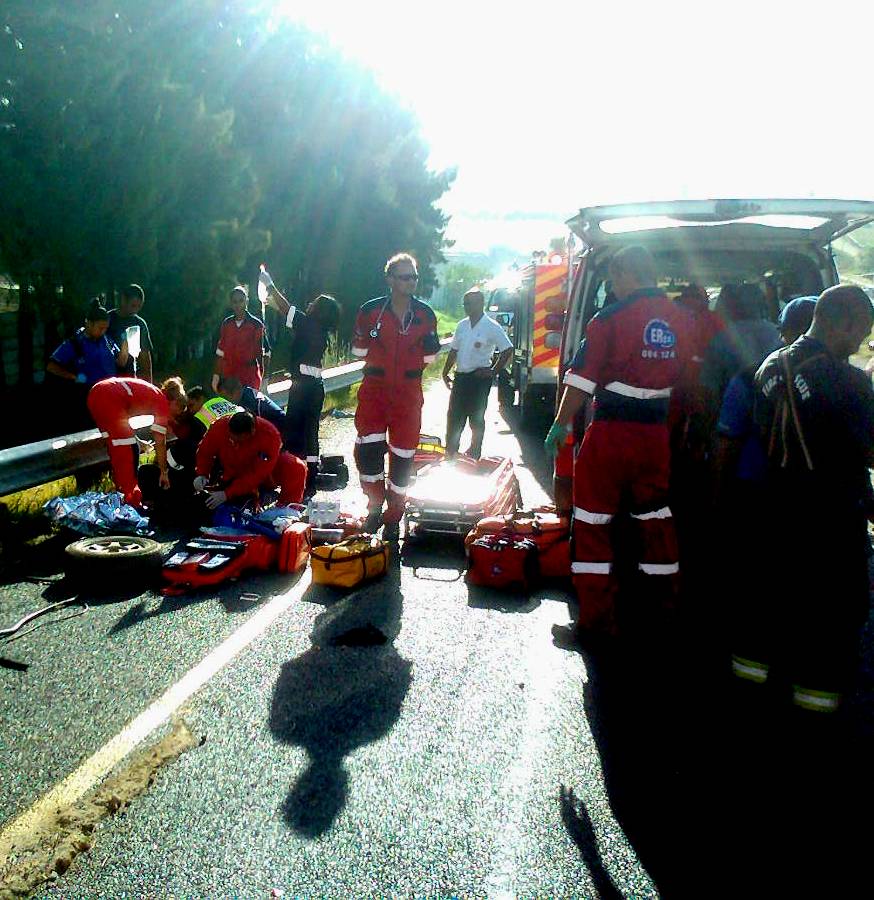 A serious motor vehicle collision involving a single vehicle occurred this morning on the Polkedraai road in the direction of Stellenbosch. The cause of the collision is still unknown, but a bakkie carrying 12 farm workers overturned multiple times, ejecting the workers onto the road.
When ER24 paramedics arrived at the scene, they quickly established that five workers had sustained minor injuries, five others moderate injuries and two had sustained critical injuries. One of the two men had sustained a life threatening injury as his leg had actually been torn off in the accident.
Due to the distance of the nearest appropriate medical facility, and the nature of the man's injuries, paramedics promptly dispatched the ER24 Discovery Medicopter to the scene to airlift him to hospital.
Multiple other Emergency Medical Services also attended the scene, including local Fire and Rescue Services and Metro Ambulance Services. The other critically injured man was also airlifted to hospital with the Skymed Medicopter.
The incident will be investigated by the appropriate authorities.
Andre Visser
ER24