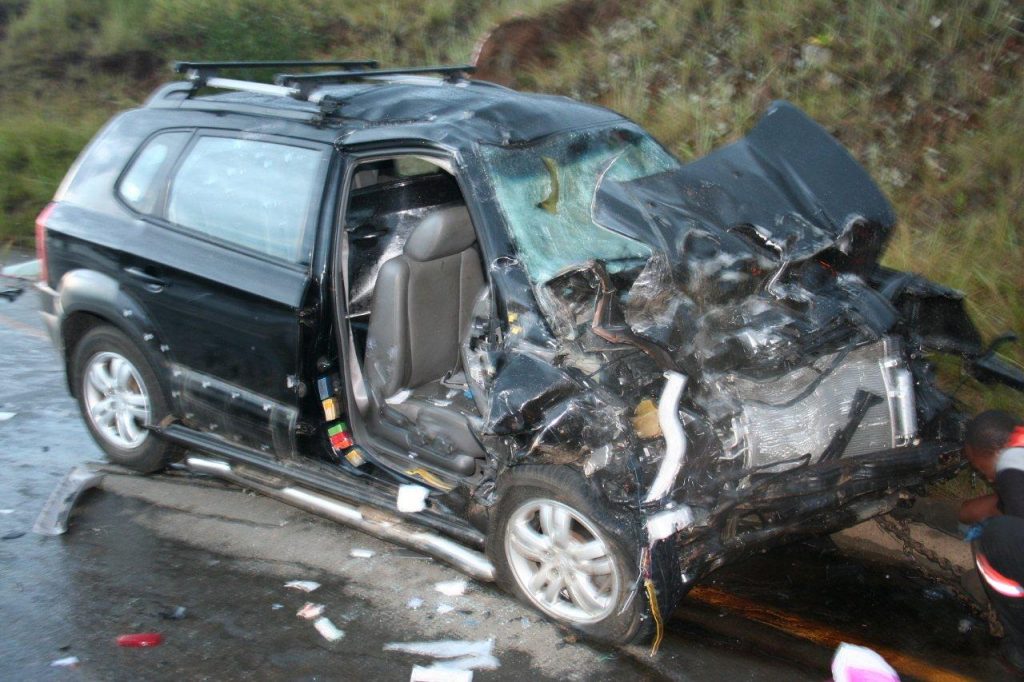 Tragically one person has lost there life, another person is in a critical condition, while seven other people have sustained serious injuries after a horrific accident involving a taxi and a sports utility vehicle on the M70 between Edendale and Elandskop, late this afternoon.
ER24 paramedics arrived on the scene, along with the provincial ambulance service and found the taxi balancing on the Armco barrier in the left hand lane, while the SUV was found to be in the right hand lane with extensive damage to the front.
The driver and passenger of the SUV were both entrapped and needed the Jaws of Life and other hydraulic equipment to be extricated from the vehicle. While Fire Department was extricating the patients advanced life support intervention was being administrated to the two patients that were entrapped. The driver was in a critical condition while the passenger was in a serious condition. Both patients were freed and placed into a waiting ambulance.
The driver of the taxi was found in the road and had suffered massive fatal injuries and was declared deceased on arrival of the emergency services. The occupants of the taxi all had suffered serious broken bones and multiple cuts to their bodies. Emergency personnel worked well together and were able to stabilise all the patients before transporting them to Edendale Hospital for further medical care.
RTI were on the scene with the local SAPS and they would be investigating the incident further
Derrick Banks, ER24