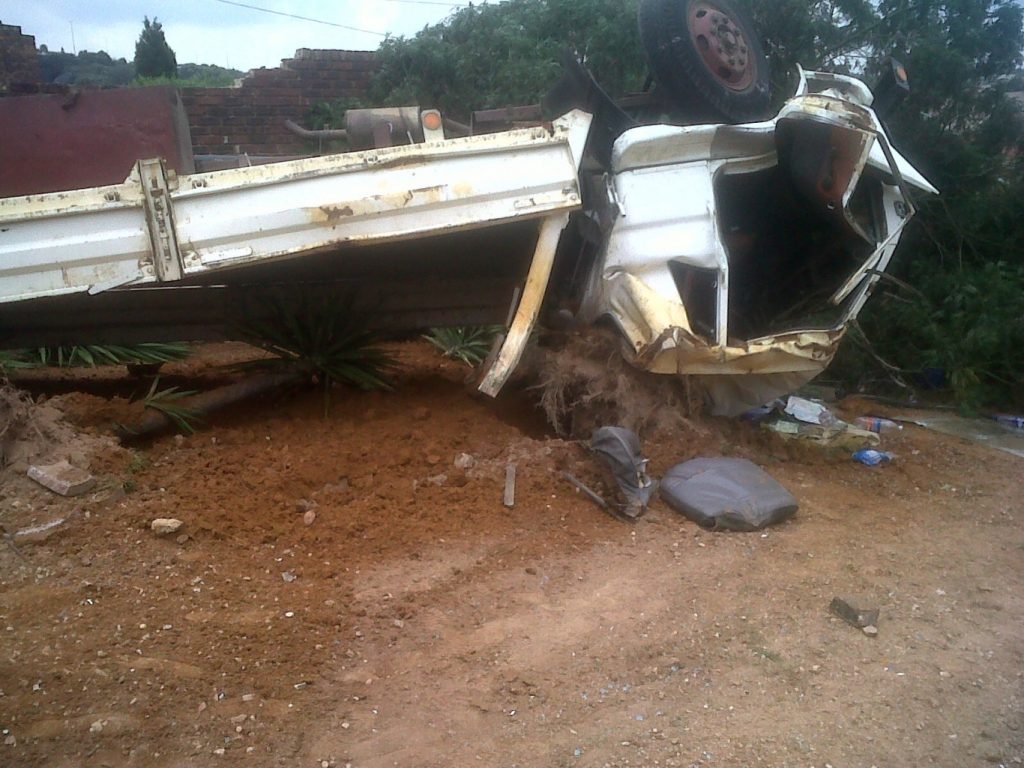 The driver of a truck and car were very lucky to escape with minor injuries after the truck drove over the front of a Peugeot.
An eyewitness to this incident said that it appeared that something on the back of the truck started to burn when the driver of the truck jumped out of the vehicle and the truck rolled backwards. A woman parked in her white Peugeot was unfortunately behind the truck at this time, and the truck crashed into, and drove over the bonet of the car. The car was then pushed some distance before it was finally pushed to the side of the road.
The truck then carried on rolling approximately 20 meters down the road before it overturned.
Fortunately the woman suffered only minor injuries, and understandably was in a state of shock. She was checked thoroughly on scene before being taken to hospital for further assessment.
The truck driver was left with no physical injury.
Vanessa Jackson
ER24