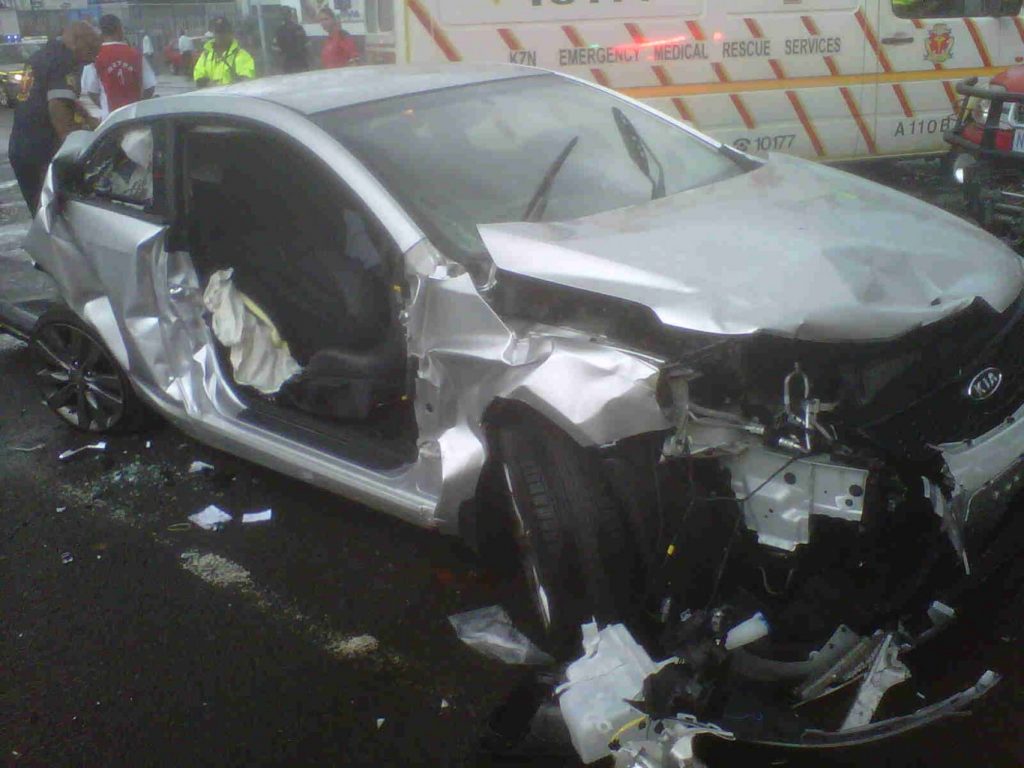 A double decker bus travelling along Boschoff Street allegedly experienced mechanical failure before crashing into 5 cars at the intersection of Victoria street.
Initially, 4 cars were hit while the bus carried on through the intersection, and the fifth vehicle was t-boned and pushed a few meters into a used car dealership at the end of the street.
Two of the vehicles' driver were entrapped in their vehicles and the ER24 PMB Rescue team assisted the Fire and Rescue Services with cutting the occupants out using the Jaws of Life. Fortunately, there was only one occupant in each vehicle, and the four people in these vehicles sustained moderate injuries. The woman in the fifth vehicle which landed up in the car dealership was in a critical condition. Her vehicle had collided into the seven vehicles which were in the shop at the time. Her vehicle was extensively damaged and she too needed to be extricated from the vehicle using the Jaws of Life.
In total, there were 5 people injured: 1 critically and 4 others with moderate injuries.
The occupants of the bus and the driver of the bus were fortunate enough to have come out of this unfortunate accident with no injuries.
The road was closed for some time due to vehicles and their parts being strewn across all lanes. The local authorities attended the scene.
Vanessa Jackson
ER24