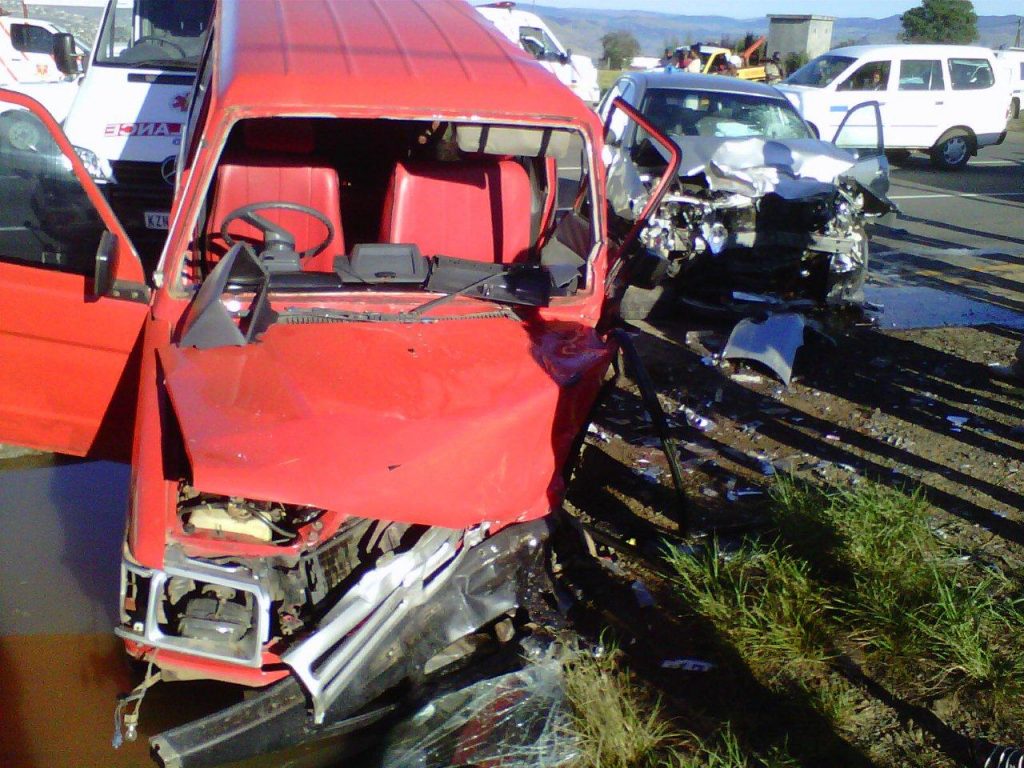 Thirteen people were injured after a bakkie, a light motor vehicle and a venture collided into each other on the R56 just outside Pietermaritzburg near Franc location this morning.
ER24 along with the Provincial ambulance service arrived on the scene and found the three vehicles had collided into one another and were still blocking the road. The emergency personnel found that majority of the injured were seated on the floor while the rest were walking around. The driver of the light motor vehicle was in a critical condition and needed advanced life support intervention. The patient had to be intubated and placed on a ventilator on the scene before being rushed to hospital in a critical condition.
Three other patients had suffered serious injuries and the remaining nine suffered minor to moderate injuries. Amongst the injured were eight school children who were aged between six and twelve. All patients were stabilised and transported to various hospital in the Pietermaritzburg area by ER24 and the Provincial ambulance service.
It is unclear who was at fault but the necessary authorities were on the scene and would be investigating the incident further.
Derrick Banks
ER24