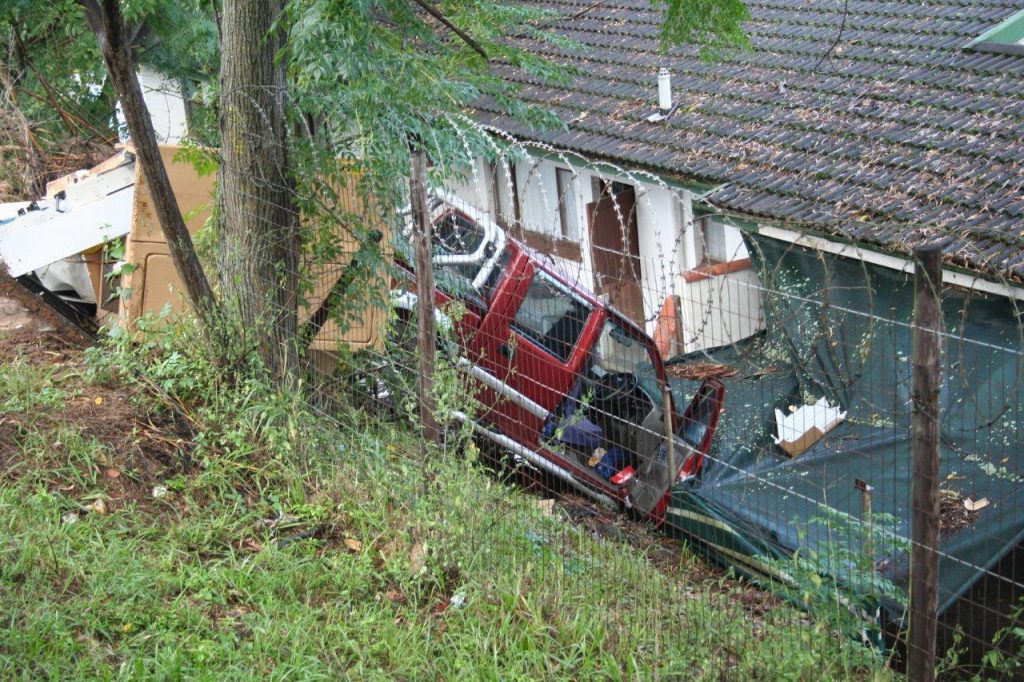 A woman to be in her late thirty's lost control of her bakkie and collided into a electricity box before crashing into a residential fence and going down an embankment into a shaded car port next to the garage. The incident took place on Sanders Road in New Germany this morning.
ER24 along with the Provincial ambulance service arrived on the scene and found the bakkie half was down the embankment, resting on a car port. The driver was already outside the vehicle. Paramedics treated the patient for shock and transported her to Life The Crompton Hospital for further medical care.
It is unclear how the driver lost control but with her crashing into the electricity box, it caused the electricity to be cut to all residences in the area. The necessary authorities were called to the scene to help make the area safe as there were live wires exposed. Once all power was shut off, salvaging of the vehicle could be done. It is unclear how long the residents of New Germany would be out of electricity.
Derrick Banks, ER24