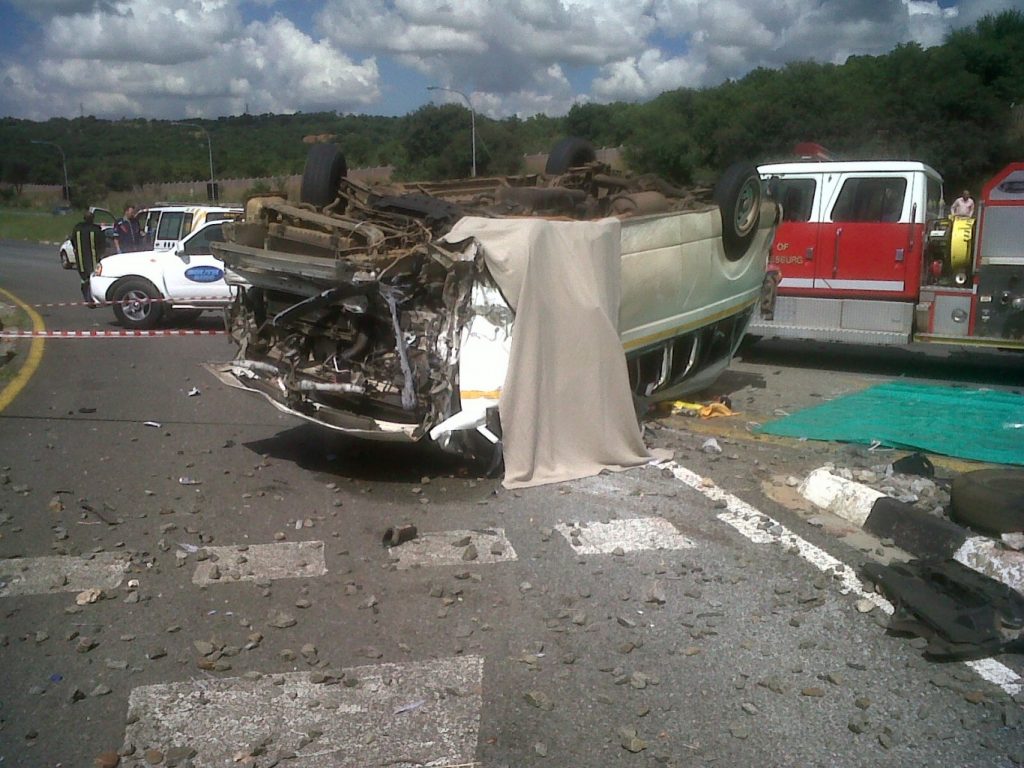 A man an a woman, travelling in a taxi have been killed in a horrific accident at the corners of Kliriver Drive and Belairs Drive in Mulbarton.
It is believed that the taxi, carrying 14 people, collided into a black BMW as the BMW was pulling out of Belairs and into Klipriver Drive. The taxi then rolled, coming to rest on it's roof.
The driver and front passenger sustained horrific traumatic injuries and there was nothing that paramedics could do for them. Both passengers were declared deceased at the scene.
The 12 other occupants of the taxi were found seated or walking around the scene, they were horrified at the events that had taken place and were shocked at what they had been witness to. Fortunately, they had only sustained what seemed to be minor injuries. All 12 people were taken to Natalspruit or Mulbarton hospital for further care.
The driver of the BMW was also taken to Mulbarton Hospital by ambulance, he had sustained moderate injury in the accident.
The police attended the scene and would investigate the cause of the accident.
Vanessa Jackson
ER24