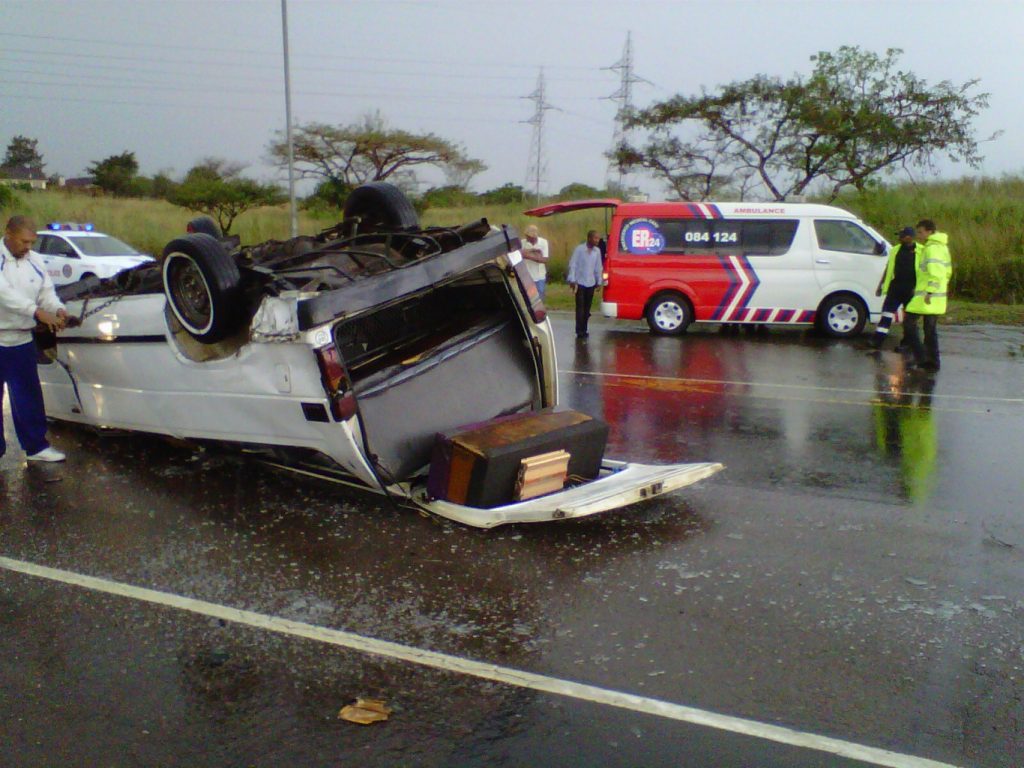 Nine people have being injured after a taxi and two light motor vehicles collided at the intersection of the R56 and Murry Road just outside Pietermaritzburg this afternoon.
Emergency personnel arrived on the scene and found the taxi lying on its roof, while the two light motor vehicles were found a few meters away. The patients were found seated on the grass verge by the paramedics. Seven school children were amongst the injured of which one six year old had suffered a head injury and was in a serious condition. The remaining six children suffered minor cuts and bruises. Two adults had also suffered minor injuries from the collision. All patients were transported to Edendale Hospital for further medical care.
It is unclear who was at fault in this accident but poor visibility from a flash storm may have been the reason for the accident. The road was like a river when paramedics arrived on the scene.
Derrick Banks, ER24