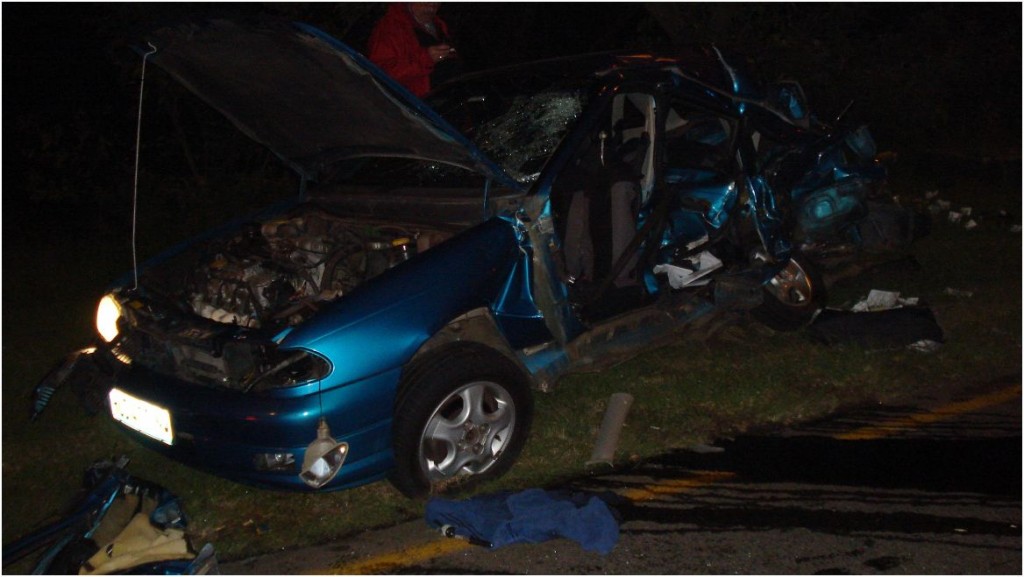 A serious accident on Christiaan De Wet Road near Wigerood Road has left a man with critical injuries and another two people with minor injuries.
The road is notorious for accidents where vehicle suddenly lose control; this particular stretch of road is described as Christiaan De Wet Road 'in the bends' which is the stretch of road between Clearwater Mall and Wilgerood Road in Kloofendal.
It is at this stage only speculated that the driver of the blue Opel may have lost control of the vehicle in one of the bends in the road, causing his vehicle to slide across the road. A white Audi sedan was travelling in the opposite direction an allegedly collided into the passenger side of the Opel. The driver of the Opel, a man in his 40's, was found lying a few meters behind where the vehicle had come to rest. The Audi was extensively damaged in the front, and came to rest in the middle of the road.
On the side of the road is a steep cliff, leading to where the river runs through the mountains. The man who was flung from the Opel was found lying dangerously close to the edge of the cliff. He had suffered critical injuries and needed immediate Advanced Life Support treatment. The man was taken to a nearby hospital for further treatment.
A young man and woman who were travelling in the Audi at the time of the accident were also taken to hospital by ambulance for further assessment and treatment of the injuries they had sustained.
The police attended the scene and will investigate the accident.
Vanessa Jackson, ER24